The Federal Reserve Bank of St. Louis provides paid internships for undergraduate and graduate college students. As an intern, you will enjoy challenging, relevant, project-based, collaborative and cutting-edge assignments.
Our
internship application
becomes available each September, when recruiting begins for the following summer. For questions, please
email our Talent Acquisition Team
.
A Place to Belong
Each of the 12 Federal Reserve banks across the country and the Federal Reserve System Board of Governors in Washington, D.C., offer internship opportunities for college students.
"One of the main reasons I chose the St. Louis Fed is because of the family-friendly environment. I felt included in the work that went on throughout the Bank—like I actually worked there, not as an intern, but as an employee."
—Jamal, St. Louis Fed intern, 2022 and 2023
"My internship gave me exposure to a wide variety of technical concepts, which proved to be invaluable skills in the technology industry."
—Jennifer, St. Louis Fed intern, 2020 and 2021
"I look back on my internship experience and am grateful for all the incredibly talented and bright people I had the chance to meet."
—Hamza, St. Louis Fed intern, 2022
A Place to Grow
Your internship will include:
Professional development workshops
Q&A sessions with senior leadership
Mentoring
Networking with hiring managers
Formal evaluations at the middle and end of summer
You can also participate in our Wellness Committee, Employee Resource Groups and Fed Employee Volunteer Resources (FEVR). Enjoy perks including café discounts, an onsite fitness center and dress-for-your-day attire.

We offer opportunities from a broad range of majors in a variety of areas:
Majors
Accounting
Business administration
Communications
Computer science
Cybersecurity
Data Science
Economics
English
Finance
Graphic design
Information technology
Math
Marketing/advertising
Departments and Business Areas
Audit
Supervision, Credit & Learning
Branch Offices (Memphis, Little Rock, Louisville)
Community Development
People & Culture
Information Technology
External Engagement & Corporate Communications
Financial Management
Research
Risk Management
Facilities
Guest Services
Treasury Operations
Treasury Relations & Support Office
A Place to Build Your Future
No matter where you are in planning your career, the Federal Reserve System can provide you with a wealth of knowledge and experiences.
Wherever you want to live.
Whatever you want to learn.
However you want to grow.
The Federal Reserve can support you now and into the future—your future.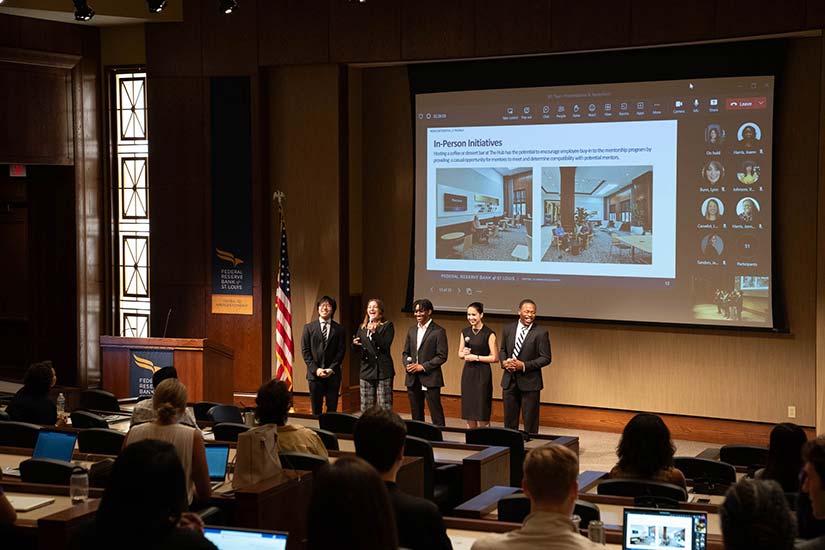 Learn about career opportunities across the entire Federal Reserve System.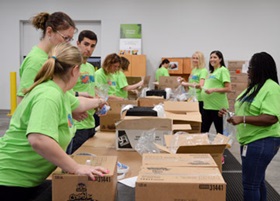 Co-workers give back through donations, volunteerism and civic leadership. It's part of our fabric, with employees' enthusiastic participation.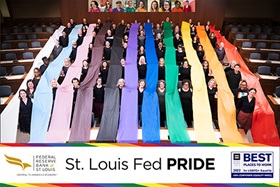 Diversity isn't just talked about at the Federal Reserve Bank of St. Louis; it's practiced in every area of our organization. We believe that our differences are what make us stronger.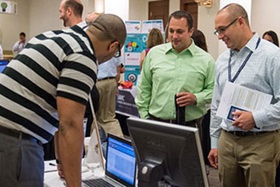 Whether it's our popular FRED® database, which provides economic data from around the globe, or introducing sustainable practices, we encourage innovative ideas.