Currency Operations Careers
Employees in Currency Operations receive, process, pay out, destroy and validate currency in a highly controlled, regulated and secure environment. They adhere to a strict set of defined rules and regulations. Learn more about working in Currency Operations (PDF).
Get a glimpse inside Currency Operations at the Federal Reserve Bank of St. Louis in this video.
Key Skills
Successful candidates will be comfortable with the following:
Operating high-speed equipment
Adhering to stringent procedures and controls
Navigating complex inventory tracking systems
Working in a results-oriented, collaborative team environment
Standing for extended periods of time
Punctuality and dependability
Strong attention to detail
Culture
Collaboration and teamwork are central to our organization
Named a Top Workplace in St. Louis
Work with a diverse team from a variety of backgrounds
Benefits
Tuition reimbursement supports continued learning
Generous health insurance and retirement plan
Consistent work schedule
Career Support, Growth and Advancement
Individual plan for personal development and goals
Opportunity to engage with other resources in the Bank
Professional development learning opportunities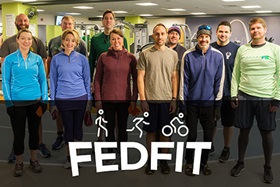 In addition to a comprehensive benefits package, St. Louis Fed employees appreciate work-life offerings such as: dress-for-your-day attire; discounted parking and bus passes; on-site fitness center (St. Louis); and health and wellness programs.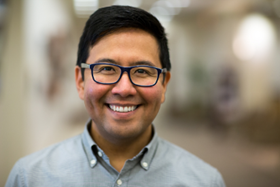 Wonder who works at the Federal Reserve Bank of St. Louis? Our employees bring diverse experiences and viewpoints. Jobs range from bank examiners to graphic designers, ITS professionals to economists.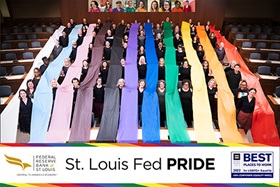 Diversity isn't just talked about at the Federal Reserve Bank of St. Louis; it's practiced in every area of our organization. We believe that our differences are what make us stronger.