About the St. Louis Fed's Economic Education Program
Resources by educators, for educators: We provide high-quality resources and professional development to improve instruction in pre-K through college classrooms.
You can subscribe to our newsletters and alerts to learn when new resources are added.
Get to know our team.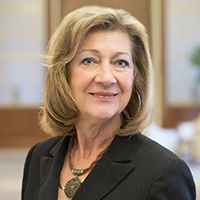 Jeannette Bennett
Jeannette creates award-winning curricula and has an M.S.E. in educational administration. She brings valuable experience as a former teacher, administrator and adjunct professor.
Bio | Jeannette's favorites
Contact Jeannette at 901-531-5108 or jeannette.n.bennett@stls.frb.org.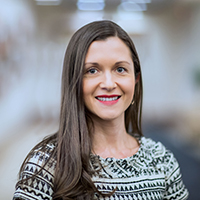 Andrea Caceres- Santamaria
Andrea's M.A. is in economics and entrepreneurship education. She was a master teacher for the Florida Atlantic University Center for Economic Education.
Bio | Andrea's favorites
Contact Andrea at 314-444-8539 or andrea.caceres-santamaria@stls.frb.org.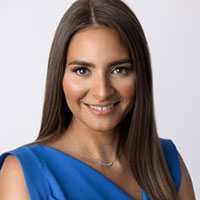 Megan Cruz, Native Economic and Financial Education Empowerment Program
Megan manages personal finance and economic education programs for tribal nations and Native communities. Her focus includes Federal Reserve supplier and career opportunities.
Bio
Contact Megan at 415-971-7576 or megan.cruz@stls.frg.org.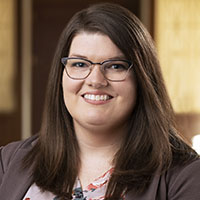 Amanda Geiger
Amanda has an M.A. in economics and entrepreneurship. She taught high school for 12 years and was a AP Macroeconomics exam reader and table leader.
Bio | Amanda's favorites
Contact Amanda at 314-444-6270 or amanda.geiger@stls.frb.org.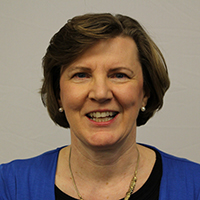 Eva Johnston
Eva has National Board Certification and an M.A. in education. She had a 28-year career teaching high school economics, government and history.
Bio | Eva's favorites
Contact Eva at 314-444-8567 or eva.k.johnston@stls.frb.org.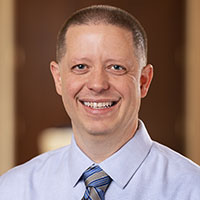 Mike Kaiman
Mike has an M.A. in history and spent 20 years teaching multiple social studies and economics courses at the high school level. His focus is on AP curriculums and Canvas learning management software.
Bio | Mike's favorites
Contact Mike at 314-444-8421 or mike.kaiman@stls.frb.org.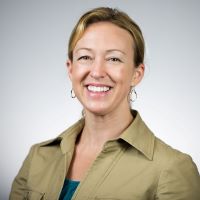 Andria Matzenbacher
Andria is a driving force behind our Econ Lowdown teacher portal, with an M.S. in instructional design and learning technologies and 10 years' teaching experience.
Bio | Andria's favorites
Contact Andria at 314-444-3741 or andria.l.matzenbacher@stls.frb.org.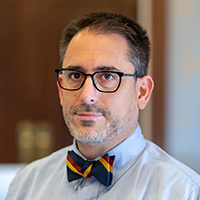 Diego Mendez-Carbajo
Diego has a Ph.D. in economics and nearly 20 years' experience at the university level. He's passionate about promoting technology use in economic education.
Bio | Diego's favorites
Contact Diego at 314-444-7488 or diego.mendez-carbajo@stls.frb.org.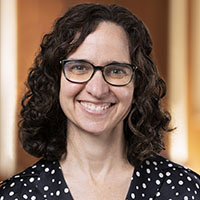 Mary Clare Peate
Mary Clare has a Ph.D. in economics and has experience developing economics curriculum for high school and college classrooms.
Bio | Mary Clare's favorites
Contact Mary Clare at 314-306-1019 or maryclare.peate@stls.frb.org.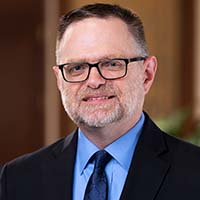 Scott Wolla
Scott has a Ph.D. in curriculum and instruction and an M.A. in economic education. Scott is a nationally recognized, award-winning economics educator with 14 years of classroom teaching experience.
Bio | Scott's favorites
Contact Scott at 314-444-8624 or scott.a.wolla@stls.frb.org.
How can I use your free resources in my classroom?
Use the Econ Lowdown teacher portal

In our portal, you'll find hundreds of ready-made economic and personal finance lessons for use at no cost. Formats include video, audio and reading Q&As with post-tests and online modules with pre- and post-tests. You can sort by grade (K-2, 3-5, middle school, high school, and college) as well as subject, topic, language and duration.
Choose pre-made or custom syllabuses
Create online classrooms
Easily assign (and most often auto-grade!) student work
Our Econ Lowdown resources now integrate with Canvas by Instructure. Find over 500 no-cost teaching resources for elementary, middle, high school and college. You can assign online modules, videos, audio and readings with Q&A—right in the Canvas platform you're familiar with.
We've converted award-winning lessons to Google Docs and Google Slides so you can use them virtually with your students.
Use active-learning lessons and other content
The St. Louis Fed's main website offers resources outside of the teacher portal. These include active-learning lessons for the classroom and lessons to accompany popular children's books. Many are offered in PowerPoint or compatible with SMART/Promethean/Whiteboard. You'll also find videos, podcasts, a glossary and timely articles. Use the filter on this page to drill down to the resources you need.
We also have resources for parents and Scout leaders!
Please review our terms of use for questions about the acceptable and permitted use of our resources.
Who creates these educational materials?
Our team has the best of both worlds: real-life teaching experience along with expertise in economics and personal finance. We are part of the St. Louis Fed's highly respected economic Research division.
In our Econ Lowdown portal, you'll find materials produced by our team, as well as by our colleagues at the Atlanta, Chicago, Cleveland, Kansas City and Philadelphia Federal Reserve banks. We also offer resources from the Federal Reserve Board, the U.S. Currency Board and FINRA Foundation.
Check out some of our award-winning resources.
Our education specialists' research has been published in a number of academic journals, including in the Journal of Economic Education, Social Studies Research and Practice, and Numeracy. Peruse some of their articles and working papers.
What professional development opportunities do you offer?
Earn credits: The St. Louis and Atlanta Federal Reserve banks offer online professional development opportunities. Choose from Graduate Credit, FRB Certification and CPDU Credit.
Join us at an upcoming event: Throughout the year, our team hosts a variety of free webinars and workshops.
Invite us to your district's next PD day: From one hour to a full day, we can provide instruction in personal finance and/or economics free of charge. (Professional development workshops are limited to the Eighth District.) Email economiceducation@stls.frb.org.
What are other teachers saying?
I recently discovered how truly awesome Econ Lowdown is. Thanks for all of your work! My students are doing all sorts of activities with the program.
Sara S., Lakewood High School, Lakewood, Colo.
The AP Economics Conference was an excellent professional development. Both micro- and macroeconomics were covered. The topics were relevant, the teaching strategies were helpful, and the networking will allow me to grow as an AP economics teacher.
Tamra C., AP economics teacher, York High School, Elmhurst, Ill.
Your [presentation] was packed with mathematical, historical and economic information that fit perfectly with the goal of the institution: the development of real world mathematics problems.
Richard H., Director, CCMI 2015, Mississippi University for Women
---
If you have difficulty accessing this content due to a disability, please contact us at 314-444-8624 or economiceducation@stls.frb.org.