Information Technology Careers
Have you considered a career in information technology at the St. Louis Fed? See why our employees enjoy working here.
Transcript
The Federal Reserve Bank of St. Louis is part of our country's central bank.
With branches in Little Rock, Louisville, and Memphis, the St. Louis Fed is one of 12 Federal Reserve districts throughout the United States. But did you know that the St. Louis Fed is high tech?
To do things like pursue maximum employment, stable prices, and moderate long-term interest rates; ensure the safety and soundness of the nation's banking system; maintain the stability of the financial system and containing systemic risk; and providing financial services to the U.S. government.
Wow. That's a lot of stuff.
Yes. It is a lot of stuff. And to do all that stuff, we need to be at the top of our game with emerging software, hardware, tech tools, data privacy, and agile processes.
We are home to some of the top tech talent in the industry.
Our mission is really important, and our staff is nothing short of world class. The St. Louis Fed is a great place to either start or continue a career in technology.
We are a Top Workplace, and we have fantastic benefits to match the top-notch talent, including an on-site fitness center, a flexible work environment and dress for your day attire. Consider a career at the St. Louis Fed. Visit stlouisfed.org to learn about current opportunities.
The Information Technology Services department consults with client partners to create technology solutions that add value, enhance organizational effectiveness and produce successful strategic outcomes. ITS' primarily internal customer base includes the main office and branches of the Federal Reserve Bank of St. Louis, as well as many customers and stakeholders located throughout the Federal Reserve System.
Information Technology Services' responsibilities are multifaceted and include, but are not limited to:
Information security
Equipment deployment/management and support
Application design and development
Database architecture, design and development
Network and telephony administration
Video surveillance systems design, automation and support
Physical access control systems design, automation and support
Server and network administration and support
IT project management
Liaison/customer relationship management for third party and internal support providers
Typical positions and roles involve application development, data architecture, network administration, communications and data center infrastructure, project management, and overall information technology and information security. Typical positions include:
Java Developer
.NET/SharePoint/HTML 5 Developer
Scrum Master/Agile Coach
DevOps
Robotic Process Automation
SQL Database Administrator/Developer
Desktop Support Analyst
Linux Systems Administrator
System Administrator
Information Security Analyst
Application Architect
Quality Assurance Tester
Technical Service Analyst
Technical Systems Analyst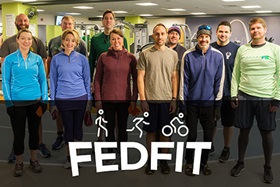 In addition to a comprehensive benefits package, St. Louis Fed employees appreciate work-life offerings such as: dress-for-your-day attire; discounted parking and bus passes; on-site fitness center (St. Louis); and health and wellness programs.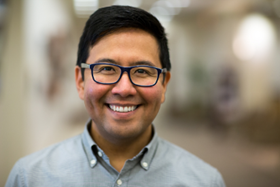 Wonder who works at the Federal Reserve Bank of St. Louis? Our employees bring diverse experiences and viewpoints. Jobs range from bank examiners to graphic designers, ITS professionals to economists.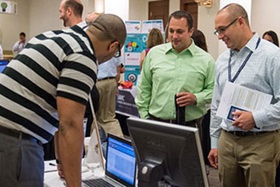 Whether it's our popular FRED® database, which provides economic data from around the globe, or finding a way to introduce sustainable practices—like recycling cash shreds into mulch—innovative ideas are encouraged every day.