Featured Stories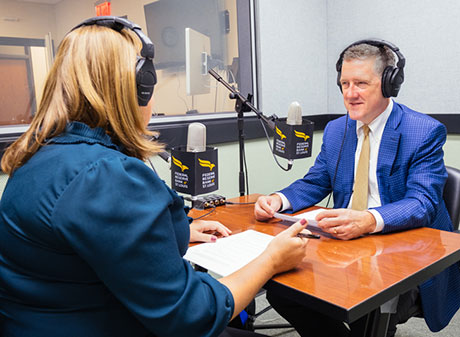 The St. Louis Fed president discusses the Fed's monetary policy framework review.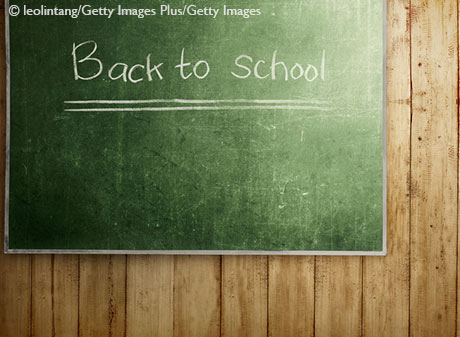 Our free lessons prepare students for tomorrow's opportunities.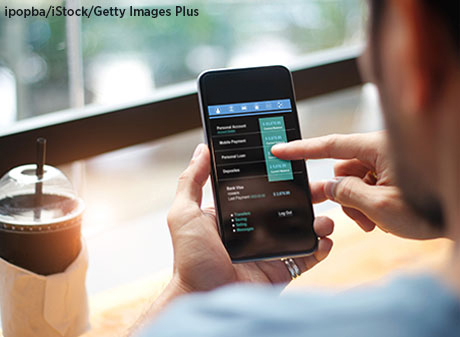 Fintech lenders originated 38% of the balances on unsecured personal loans in 2018.
News & Publications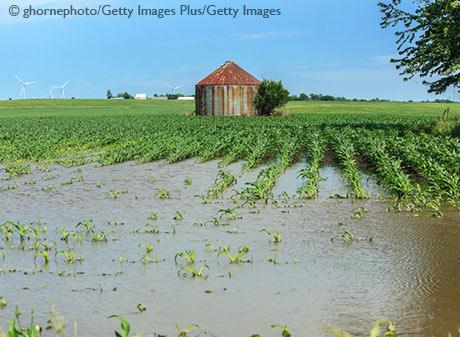 Responses to the floods of 1993 may provide context for understanding how this year's flooding could affect real GDP growth.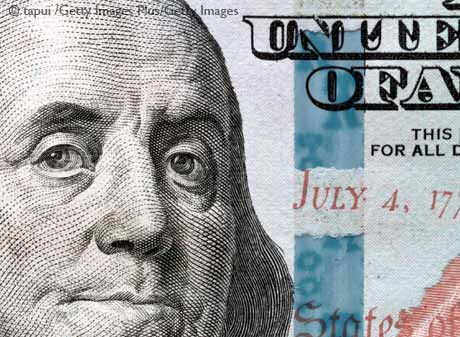 This infographic series shows who's getting left behind, and by how much.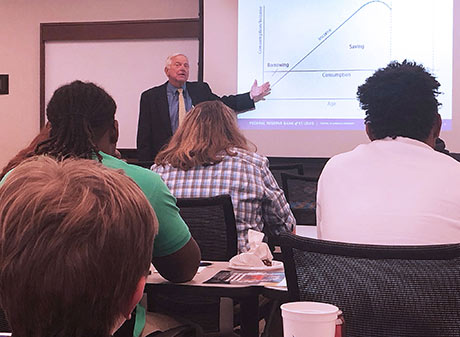 How much debt is too much? Economist Don Schlagenhauf discusses what to consider.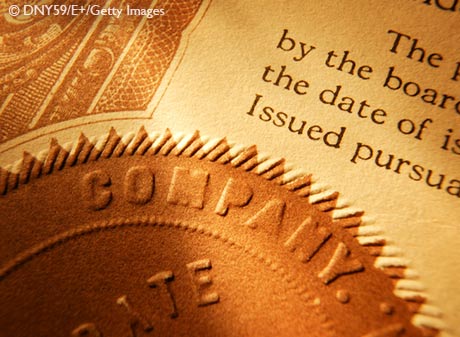 Many people have argued that a rapid rise of corporate debt since the Great Recession may pose threats to financial stability.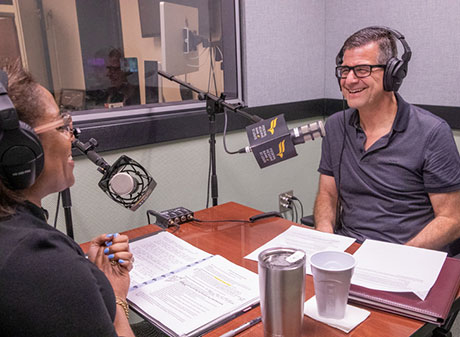 In this podcast, Senior Adviser Ray Boshara describes the Center for Household Financial Stability.
From The President
August 06, 2019
In Washington, St. Louis Fed President James Bullard said the FOMC made significant adjustments to the path of U.S. monetary policy starting in January. "While additional policy action may be desirable, the long and variable lags in the effects of monetary policy suggest that the effects of previous actions are only now beginning to impact macroeconomic outcomes," he said.
Who We Are
Decentralized
by Design
The Federal Reserve is a central bank system that includes the Board of Governors in Washington, D.C., and 12 independent regional Reserve banks.
This decentralized structure ensures that the economic conditions of all areas of the country are taken into account in the making of monetary policy.
Learn more about the importance of the Fed's regional structure.
Our
Mission
The Federal Reserve promotes a healthy economy and financial stability by:
Pursuing maximum employment, stable prices and moderate long-term interest rates
Ensuring safety and soundness of the nation's banks and financial system and protecting consumer credit rights
Maintaining stability of the financial system and containing systemic risk
Providing services to depository institutions, the U.S. government and foreign official institutions
Learn more about what we do.
Our
Leadership
The St. Louis Fed is overseen by a board of nine independent directors who are familiar with economic and credit conditions in the Eighth District.
The Bank's president, first vice president and a team of officers manage the Bank's day-to-day operations. The Management Committee is the central policymaking body of the Bank.