Featured Stories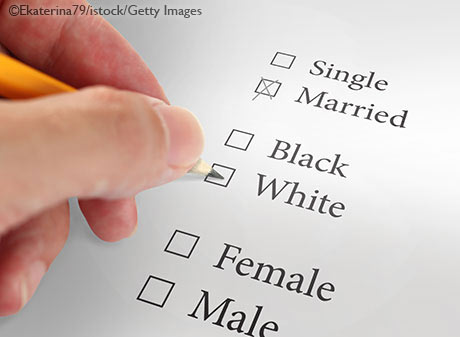 In addition to race and gender, marital status appears to play a role in the earnings gap.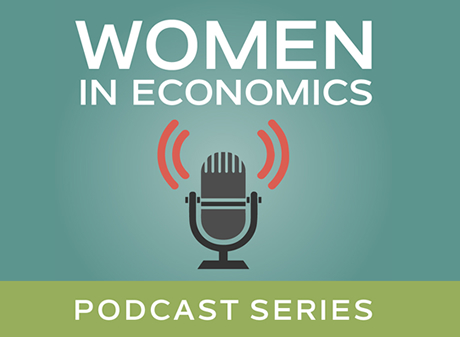 Women in Economics podcast: Bloomberg's Kathleen Hays discusses 30 years of business reporting.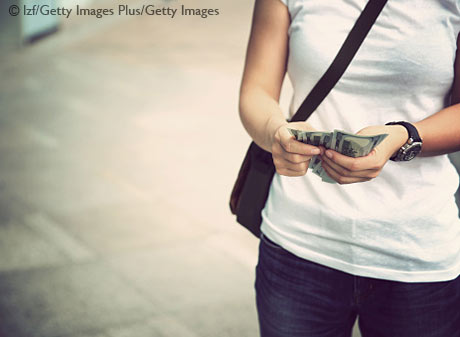 Page One Economics considers the costs and benefits of fast cash.
News & Publications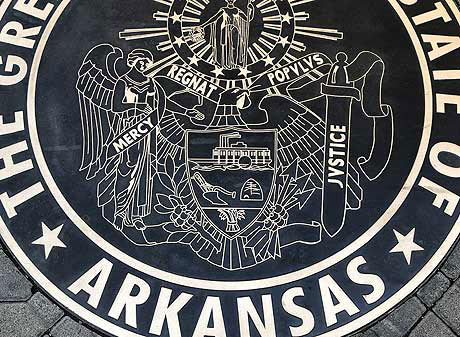 Visitors often ask about the limestone and metal seals of different states. We explain their meaning.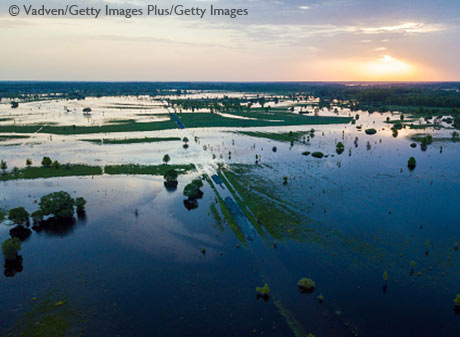 How might the current effects of flooding on crop prices compare with the Great Flood of 1993?
Choosing where to live is a complex decision that could have long-term consequences for social and economic mobility.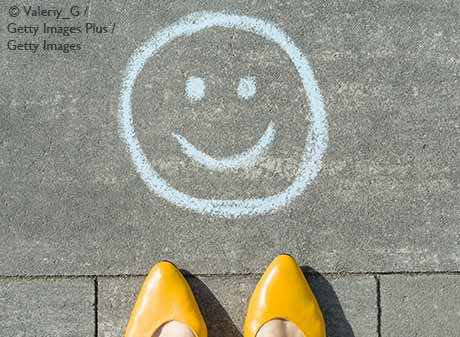 Experts who practice the "dismal science" share how economics might impact joy.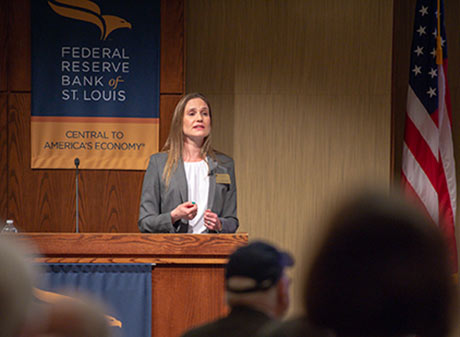 In recent decades, the U.S. has shifted from running trade surpluses to deficits. But surpluses haven't been the norm.
From The President
June 03, 2019
In Chicago, St. Louis Fed President James Bullard said a downward policy rate adjustment may be warranted soon to help re-center inflation and inflation expectations at target and to provide insurance in case of a sharper-than-expected slowdown in U.S. economic growth.
Who We Are
Decentralized
by Design
The Federal Reserve is a central bank system that includes the Board of Governors in Washington, D.C., and 12 independent regional Reserve banks.
This decentralized structure ensures that the economic conditions of all areas of the country are taken into account in the making of monetary policy.
Learn more about the importance of the Fed's regional structure.
Our
Mission
The Federal Reserve promotes a healthy economy and financial stability by:
Pursuing maximum employment, stable prices and moderate long-term interest rates
Ensuring safety and soundness of the nation's banks and financial system and protecting consumer credit rights
Maintaining stability of the financial system and containing systemic risk
Providing services to depository institutions, the U.S. government and foreign official institutions
Learn more about what we do.
Our
Leadership
The St. Louis Fed is overseen by a board of nine independent directors who are familiar with economic and credit conditions in the Eighth District.
The Bank's president, first vice president and a team of officers manage the Bank's day-to-day operations. The Management Committee is the central policymaking body of the Bank.