Featured Stories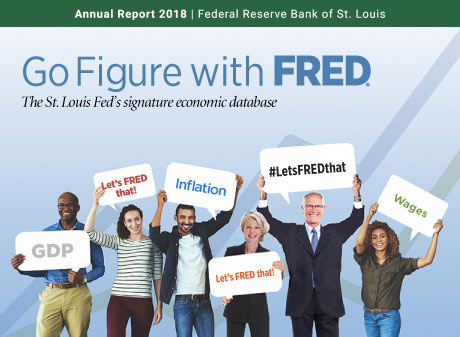 Our annual report features essays, interviews and videos all about FRED and its family of services.
How does nominal GDP targeting differ from inflation targeting?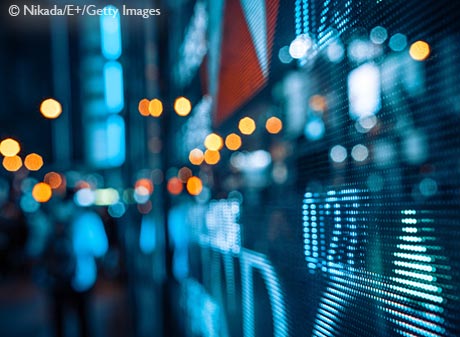 Why is understanding the future of this rate important for designing effective monetary policy?
News & Publications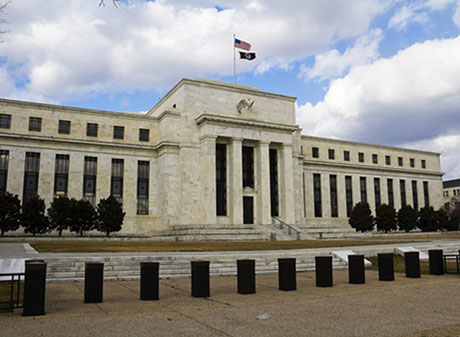 Here are more thoughts on why the Federal Reserve should create a standing repo facility.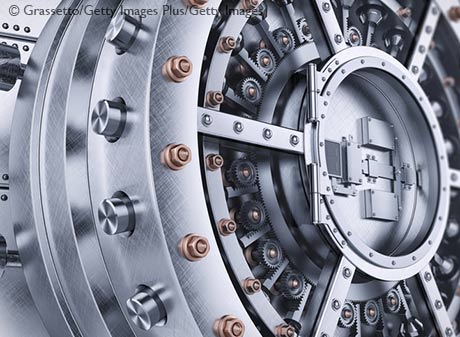 Reserve balances held with the Fed have fallen 42% since their peak during 2014.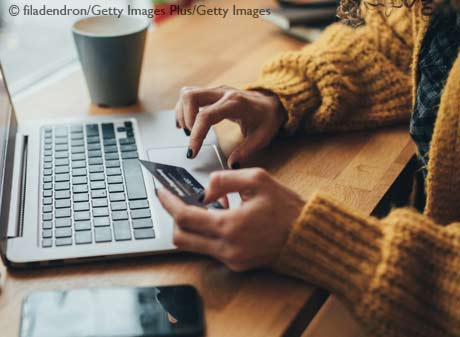 FICO's credit scoring model considers payment history and several other factors.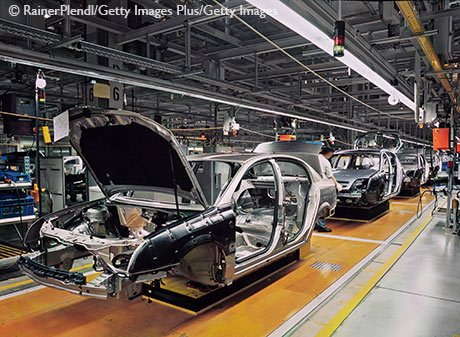 How has the auto labor market evolved since NAFTA, and could the U.S. reduce its vehicle imports?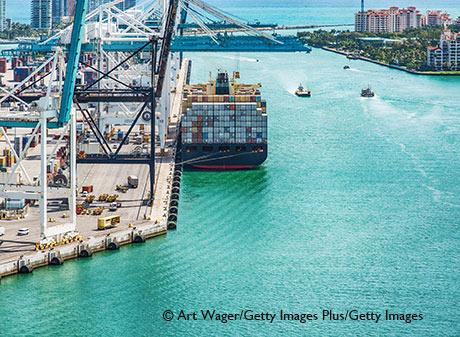 With increasingly complicated global supply chains, tracking only gross trade flows is no longer sufficient.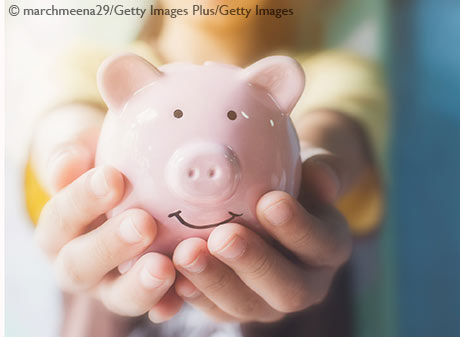 Learn why money smarts can improve many aspects of life.
From The President
April 17, 2019
In Annandale-on-Hudson, N.Y., St. Louis Fed President James Bullard discussed his working paper on whether monetary policy can be conducted in a way that benefits all households even in a world with substantial inequality. In the paper, nominal GDP targeting constitutes "optimal monetary policy for the masses," he said.
Upcoming Events
| | |
| --- | --- |
| | At this event you will have the opportunity to hear representatives from local organizations that provide innovative loan products and technical assistance programs for starting or expanding a small business. |
| | Federal Reserve leaders and experts in various fields will speak about supporting middle class attainment at this event. |
| | This two-day session will show secondary educators in the Memphis region what's new in personal finance! It also provides the 14 hours of training for Tennessee educators to meet the employment requirement for teaching personal finance in high school. |
| | Oren Cass, author of "The Once and Future Worker," and St. Louis Fed economist William R. Emmons will talk about and join a panel discussion on inequality. |
| | This event will bring together a variety of Federal Reserve speakers and professors to discuss strategies for improving economic instruction. |
| | See All Events |
Who We Are
Decentralized
by Design
The Federal Reserve is a central bank system that includes the Board of Governors in Washington, D.C., and 12 independent regional Reserve banks.
This decentralized structure ensures that the economic conditions of all areas of the country are taken into account in the making of monetary policy.
Learn more about the importance of the Fed's regional structure.
Our
Mission
The Federal Reserve promotes a healthy economy and financial stability by:
Pursuing maximum employment, stable prices and moderate long-term interest rates
Ensuring safety and soundness of the nation's banks and financial system and protecting consumer credit rights
Maintaining stability of the financial system and containing systemic risk
Providing services to depository institutions, the U.S. government and foreign official institutions
Learn more about what we do.
Our
Leadership
The St. Louis Fed is overseen by a board of nine independent directors who are familiar with economic and credit conditions in the Eighth District.
The Bank's president, first vice president and a team of officers manage the Bank's day-to-day operations. The Management Committee is the central policymaking body of the Bank.