Human Rights Campaign: 2022, 2021, 2020, 2019, 2018 & 2017
Best Places to Work Corporate Equality Index Honor
For the sixth year in a row, the St. Louis Fed has earned a perfect score of 100 in the Human Rights Campaign's 2021 Corporate Equality Index, known as the national benchmarking tool on corporate policies and practices pertinent to LGBTQ employees. This score provides the Bank with the prestigious designation of being a "Best Place to Work for LGBTQ Equality."
Bank Ranks #2 in Top Workplaces Competition; Receives Special Award for Management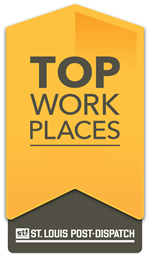 The St. Louis Fed finished second in the in the St. Louis Post-Dispatch's 2020 Top Workplace Awards. In addition, the Bank received a special award for Clued-in Senior Management, defined as "senior managers who understand what is really happening." The Bank finished No. 1 in 2016, the first year it entered the competition, and No. 2 in 2018, the only other time it entered before this year. These prestigious awards are a tribute to the St. Louis Fed's culture of learning, development, communications, innovation, constituent focus, diversity and inclusion, and work/life balance. The St. Louis Fed was honored in the Large Companies category (500 or more employees).
Read the Post-Dispatch article about the St. Louis Fed's ranking as the No. 2 Top Workplace.
DiversityInc 2017 Top Regional Companies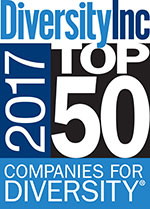 The Federal Reserve Bank of St. Louis has been recognized for its diverse and inclusive workplace culture. The Bank was ranked No. 10 on the list of DiversityInc 2017 Top Regional Companies. The organizations on this list have a regional focus in their employee base, have increasing workforce and management diversity, and have strong supplier diversity. The DiversityInc rankings are based on the results of an annual survey, which looks at areas including recruitment, talent development, senior leadership commitment and supplier diversity. This year, more than 1,800 companies from across the country applied to participate in the survey.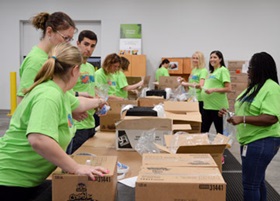 The employees of the St. Louis Fed give back to the communities in which they live through generous donations, hands-on volunteerism and civic leadership. It's part of the fabric of the Bank, with enthusiastic participation from employees in every department.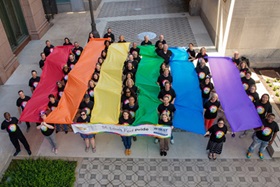 Diversity isn't just talked about at the Federal Reserve Bank of St. Louis; it's practiced in every area of our organization. We believe that our differences are what make us stronger.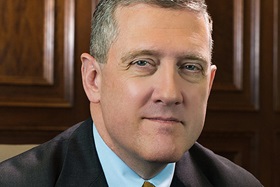 The president of the St. Louis Fed, Jim Bullard, is a leader in forming the nation's economic policies, serving on the Federal Open Market Committee and directing all the activities of the Eighth Federal Reserve District.