Research Fellow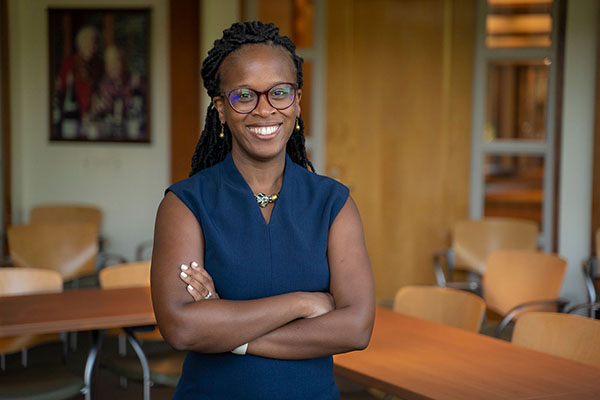 Fenaba Rena Addo, Ph.D., is an associate professor of public policy at the University of North Carolina-Chapel Hill. Her research program examines the causes and consequences of debt and wealth inequality with a focus on higher education and family and relationships.
Her work on racial disparities in student debt, older Black women and wealth, and the millennial wealth gap has been widely published in academic journals and policy outlets. Addo's research sheds light on ways that societal inequalities stem from historical legacies of racial exclusion and discrimination and how they get reproduced over time. It also highlights systemic barriers that Black Americans face in attaining economic security for their families.
Addo received her Ph.D. in policy analysis and management from Cornell University and holds a Bachelor of Science in economics from Duke University. She also was named a Robert Wood Johnson Foundation health and society postdoctoral scholar.