Community Development Advisor, Little Rock Zone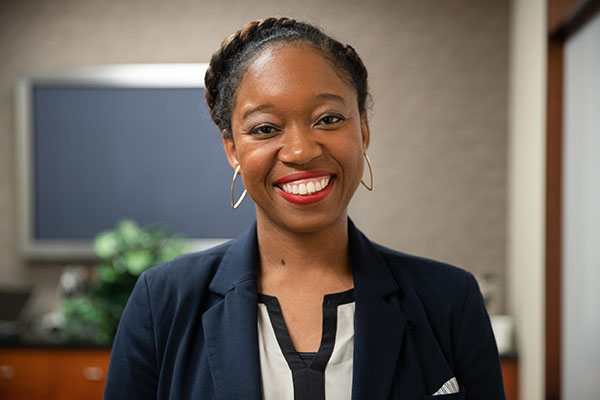 Samantha Evans focuses on workforce development and job quality issues and opportunities in low- and moderate-income (LMI) and underserved communities across the Eighth Federal Reserve District. Previously, she worked as a program officer for the Winthrop Rockefeller Institute and assistant director for Main Street Arkansas within the Arkansas Historic Preservation Program.
Evans is active in a number of community organizations and serves on the advisory board for the University of Central Arkansas Community Development Institute. She holds professional certifications in community and economic development (PCED) and Strategic Doing. Evans earned a bachelor's degree in political science from Spelman College and a master's in urban and regional planning from the University of Minnesota.