Senior Researcher
Download curriculum vitae (PDF)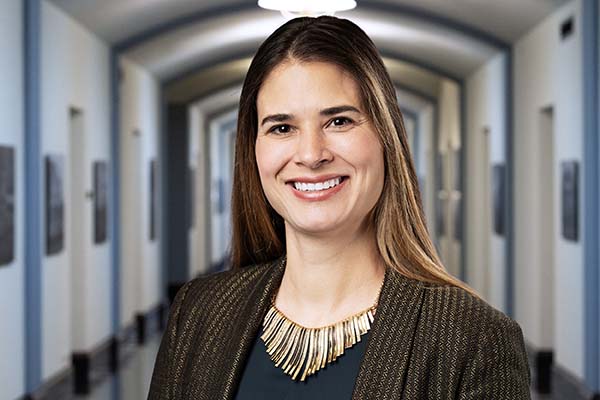 Ana Hernández Kent is a senior researcher for the Institute for Economic Equity at the Federal Reserve Bank of St. Louis. She conducts research, performs data analysis and advises on issues of economic equity. Her primary research interests include:
Examining economic disparities and opportunities through a demographic lens
Exploring wealth inequality and the role of systemic biases and historical factors in facilitating or blocking wealth accumulation
Highlighting the essential role that women play in the economy and child care's economic importance for women, families and businesses
Kent received a Ph.D. in experimental psychology with concentrations in social psychology and quantitative methods in behavioral sciences from Saint Louis University, where she also earned a master's degree in experimental psychology. She holds a bachelor's degree in psychology from the University of Notre Dame.
Her work has been featured in The New York Times, The Washington Post, The Wall Street Journal, USA Today, Bloomberg, The Atlantic, The Financial Times, Daily Mail, The New Yorker and CNN, among other outlets.
Featured Publications
Journal Publications
Working Papers
Methodological Nuance in the Survey of Consumer Finances: Prioritizing Usage of the Respondent Over the Reference Person
with Lowell R. Ricketts, Institute for Economic Equity Working Paper
Pink Flowers in a Blue Garden: A Persistent U.S. Gender Wealth Gap
Short Articles (see CV for more)
Reports & Essays
May 11, 2023. Moderator for Connecting Communities' Two Sides of One Child-Care Dilemma virtual event
May 9, 2023. Presentation: All Debt Created (Un)Equal: Gender and Racial Gaps in Student Debt, to Consumer Action
March 23, 2023. Panel Discussion for FOCUS St. Louis Women in Leadership program
March 2, 2023. Presentation: Women in the Economy: An Underleveraged Powerhouse, to the Association for Corporate Growth St. Louis
Feb. 16, 2023. Presentation: Understanding Inequality and Poverty through a Demographic Lens, to FOCUS St. Louis' Youth Leadership program
Feb. 9, 2023. Presentation: Economic Outcomes of First-Generation, Four-Year College Graduates: They Get a Financial Boost, but Don't Catch Up, to the Tulsa Higher Education Consortium
Nov. 1, 2022. Presentation: The Latino Wealth Gap and Latinos in the Economy, to the Consumer Financial Protection Bureau for Hispanic Heritage Month