Jim Bullard, president and CEO of the Federal Reserve Bank of St. Louis, is a leader in forming the nation's economic policies. He serves on the Federal Open Market Committee and directs the activities of the Federal Reserve's Eighth District. An economist and monetary policy scholar whose research has appeared in numerous professional journals, President Bullard has been with the Bank since 1990.
Supporting President Bullard is the Bank's Management Committee, which includes First Vice President and CFO David Sapenaro, as well as eight senior vice presidents. In addition, three regional executives head the Bank's branch offices.
Learn more about the Bank's officers.
For the fifth year in a row, the St. Louis Fed has earned a perfect score of 100 in the Human Rights Campaign's 2021 Corporate Equality Index, known as the national benchmarking tool on corporate policies and practices pertinent to LGBTQ employees.
test.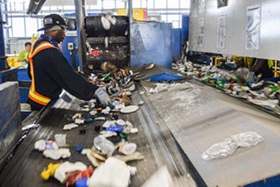 The Cash Department shreds currency deemed unfit for further circulation on a daily basis. In 2012, the Bank started sending this material to St. Louis Compost for composting. This step alone removes one ton of paper from the Bank's trash every week.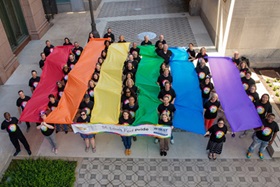 Diversity isn't just talked about at the Federal Reserve Bank of St. Louis; it's practiced in every area of our organization. We believe that our differences are what make us stronger.