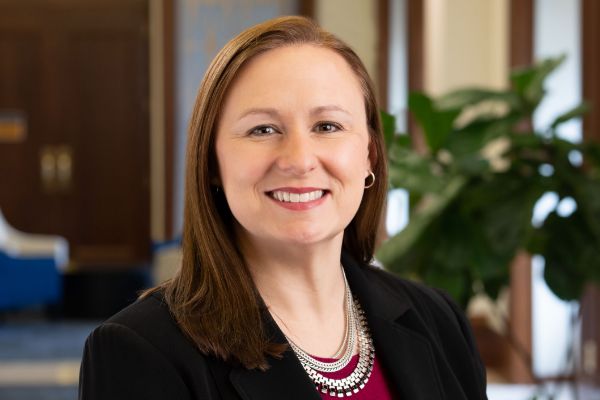 Cassie Blackwell joined the Federal Reserve Bank of St. Louis in 2004 and currently serves as senior vice president for the Treasury Operations Division, which provides operational and technical services for 14 business functions for the U.S. Department of the Treasury. In this role, Ms. Blackwell oversees all of the District's support for the U.S. Treasury across a broad portfolio of business lines including IT, operations, accounting, cash management, analytics, electronic invoicing, collateral and intra-governmental payment functions.
Prior to being named to her current position, Ms. Blackwell spent over 10 years managing and leading various Federal Reserve operations and initiatives in support of the U.S. Treasury, as well as two years in the Bank's Center for Learning Innovation.
Ms. Blackwell holds a bachelor's degree in accounting, business management and leadership from Blackburn College, a Master of Business Administration from Southern Illinois University Edwardsville, and an executive leadership certificate from Northwestern University's Kellogg School of Management.