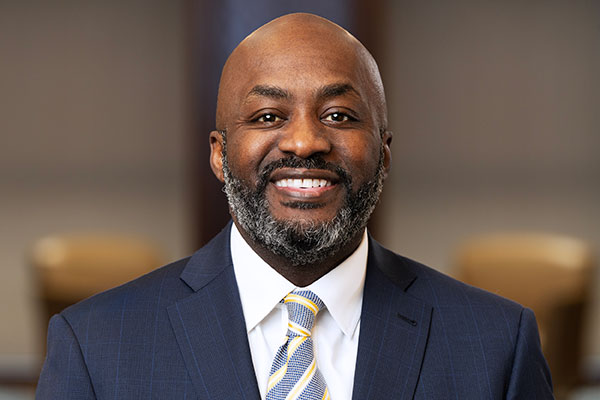 James A. Price is the senior vice president of the Internal Support, Payments and SASTeC (Subcommittee on Administrative Services Technology Center) Division for the Federal Reserve Bank of St. Louis. He also serves as a District Equal Employment Opportunity officer. Mr. Price joined the St. Louis Fed in June of 1995 as a management analyst.
During his tenure at the Bank, Mr. Price has held a variety of District leadership positions in the Memphis and St. Louis offices and has led or supported a variety of Federal Reserve System initiatives and subcommittees.
Mr. Price received a bachelor's degree in business administration from Culver-Stockton College and has completed several executive leadership training courses throughout his career, most recently completing a course at Harvard Business School. He serves as a board member for Youth In Need, a nonprofit child and family services agency.