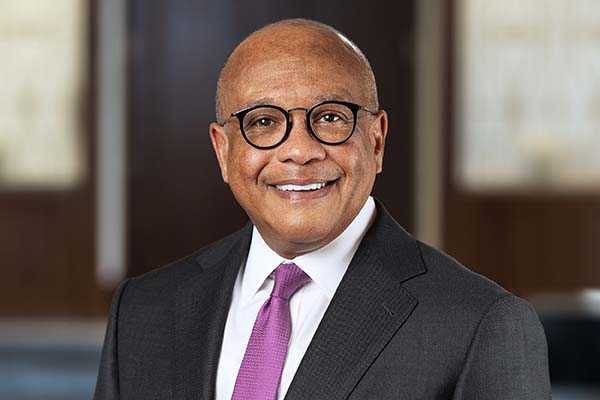 François Henriquez serves as executive vice president, chief administrative officer and general counsel for the Federal Reserve Bank of St. Louis. He joined the Fed in September 2018.
Prior to joining the Bank, Mr. Henriquez was a partner in the Miami office of Shutts & Bowen LLP, where he was a member of the Financial Services Industry Practice Group, from 2012 to 2018. From 2009 to 2012, he was acting president of U.S. Central Federal Credit Union, where he operated the institution in conservatorship on behalf of the federal government. From 1993 to 2009, he was U.S. Central's general counsel and led a variety of other business units.
Mr. Henriquez was an associate with a major law firm in New York for five years, and then was an associate and partner at two prominent Kansas City, Mo., law firms. He has been an adjunct professor at the University of Kansas School of Law, where he taught banking law, and has lectured or presented on corporate governance, financial institution regulatory matters, capitalization strategies and other corporate legal issues.
Mr. Henriquez received a bachelor's degree in political science from Yale University and a J.D. degree from Columbia University School of Law.