Below is a photo gallery that illustrates James "Jim" Bullard in his various roles as former president and CEO of the Federal Reserve Bank of St. Louis.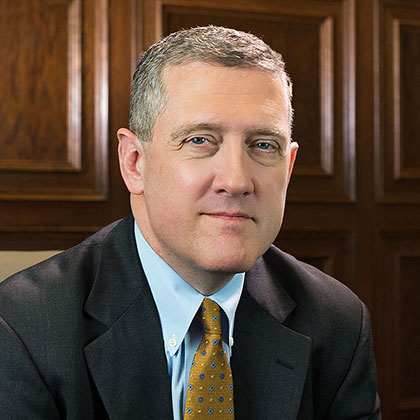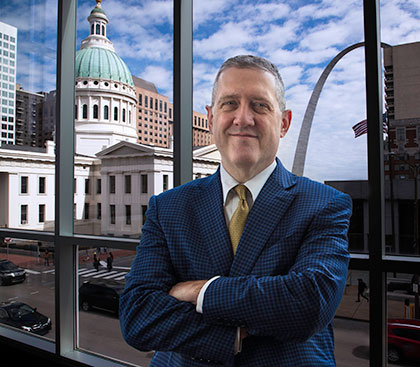 Research and Conferences
One of Bullard's goals when he was St. Louis Fed president was to strengthen the connection between academic research and monetary policy. He regularly attended conferences and engaged with global thought leaders—both academics and policymakers.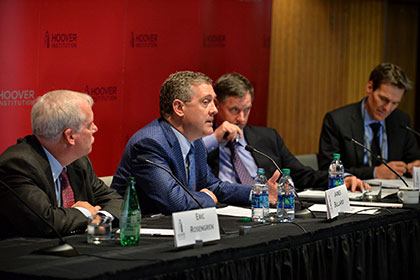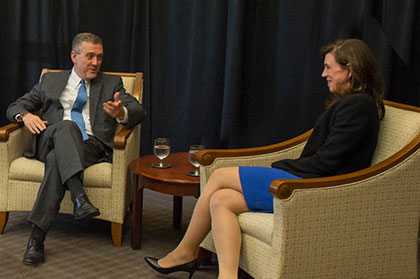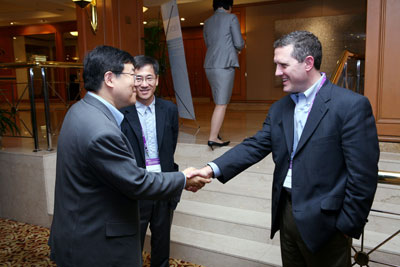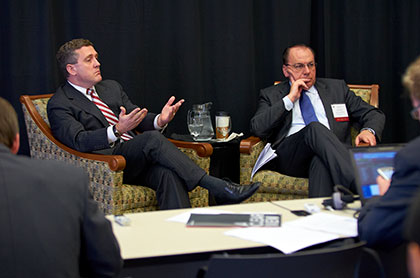 Public Outreach
Bullard made Fed transparency and dialogue a priority on the international and national stage as well as on Main Street. These outreach efforts included media interviews and regular "zone tours," which are visits to regions throughout the Eighth District. These visits helped him connect directly to the constituents residing in the district that the St. Louis Fed serves.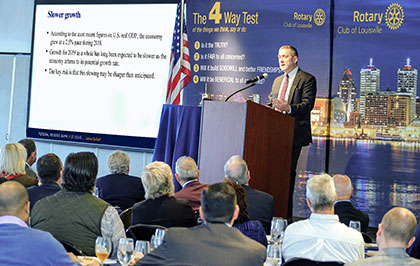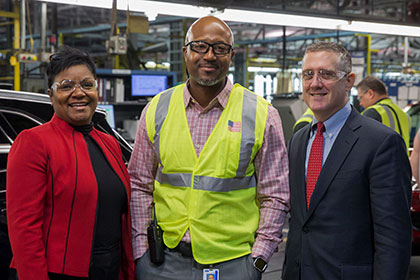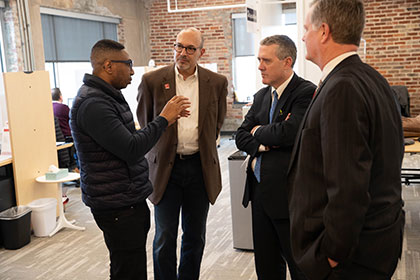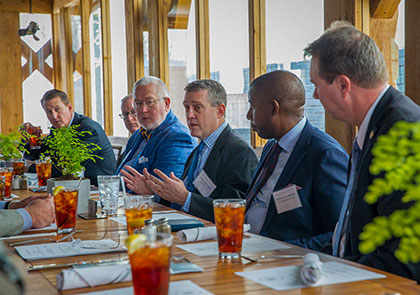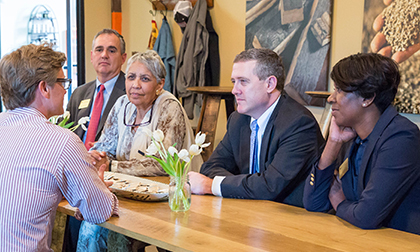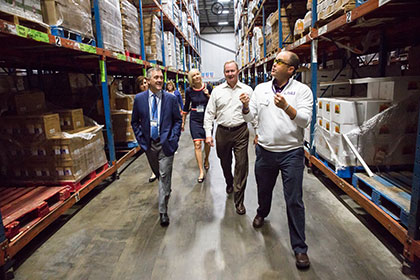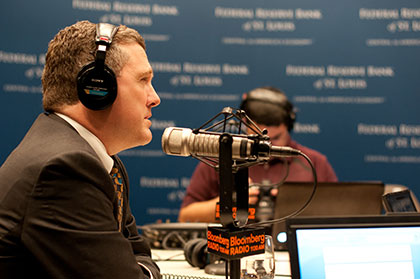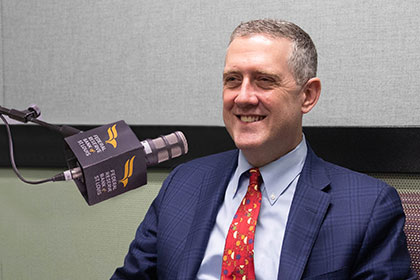 Former CEO Role
In his former role as CEO of the St. Louis Fed, Bullard reported to the Bank's board of directors and was responsible for establishing the strategic direction of the Bank, achieving short- and long-term objectives, and running efficient operations. In addition to the activities at the St. Louis headquarters, Bullard oversaw the Bank's branches in Little Rock, Ark.; Louisville, Ky.; and Memphis, Tenn.