Designing Development Work for Greater Outcomes
In the economic and community development fields, individuals and organizations are continually striving to make large-scale, positive impacts in their home communities. These efforts are sometimes well supported in terms of funding and other forms of capacity, but more often we are challenged to do much with little. As an architect, I bring a specific perspective to my work with the Greenwood-Leflore-Carroll Economic Development Foundation (GLCEDF) that broadens not only the scope of the projects we engage in, but also the ways in which we approach our work and the ways we measure success.
Beginning with a period of study in Buenos Aires, Argentina, while still in architecture school, I began to see the potential for architecture to serve as a vehicle to build equity by decreasing the social and economic disparities that result from cultural and political structures. Today, my work is in the field of social impact architecture. Within this still-developing subset of architecture, my work is defined by an expanded involvement in a project outside of the scope that an architect would normally influence. This means that I bring design skills to the table both earlier and later in the development process. On the front end, this may include helping a neighborhood to articulate and prioritize communitywide challenges and aspirations, providing input on a city's Community Development Block Grant (CDBG) application, or assisting a nonprofit in assessing its long-term goals. A built project may or may not result from this process. Alternatively, social impact architects also use their training to design public events, provide services and develop methods of engaging communities.
In Greenwood, Miss., I lead a neighborhood revitalization effort that demonstrates how the skills of architects can be a valuable addition to a small economic development foundation. Working closely with GLCEDF director Angela Curry, I have developed an understanding of the factors that limit her efforts to attract and maintain jobs in the area. These barriers, paired with the needs of the Baptist Town neighborhood where I work, are tied together. For example, an absence of quality, affordable housing in many parts of Greenwood, including Baptist Town, is unattractive to many companies who may look to locate here. Partnering with a number of local organizations, my architectural skills have positioned the GLCEDF to be one of the leaders of the Baptist Town Cottage project, an 11-unit affordable housing development that opened in December 2014.1 (See Figures 1 and 2.)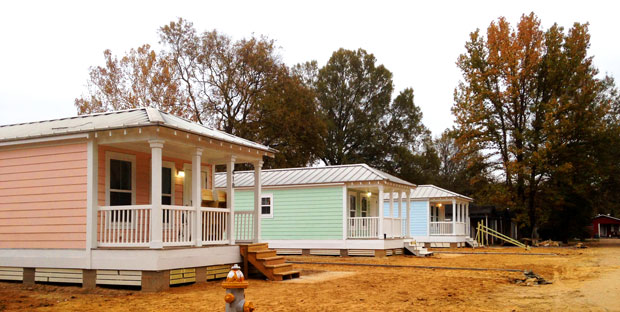 ---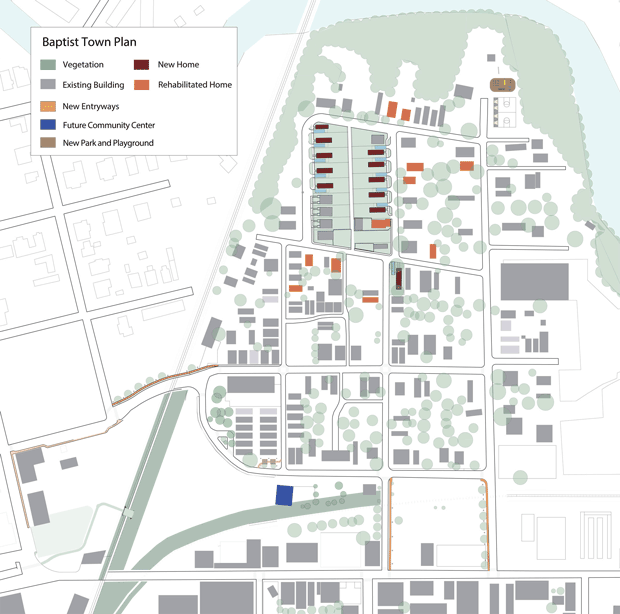 Another common challenge that the GLCEDF faces in its more traditional economic development work is a skills gap; Greenwood has both a high unemployment rate (11.3 percent in September 2014)2 and many unfilled employment opportunities as a result of an under- or inappropriately trained workforce. While local community colleges and other training programs strive to address this issue, the GLCEDF is beginning to pilot projects that address the social and emotional barriers to seeking job skills. In October 2014, this took the form of a program called Ladies in the Landscape (see Figure 3). In this initiative, eight women received training in landscape maintenance and installation techniques, were compensated for their time, and in the process installed a storm-water management garden on the site of the new homes mentioned earlier. Throughout both the Cottage project and Ladies in the Landscape, design and construction expertise were required in the traditional sense and, more importantly, my permanent role on the GLCEDF staff positioned me to be a part of developing organizational goals and designing projects in pursuit of those goals.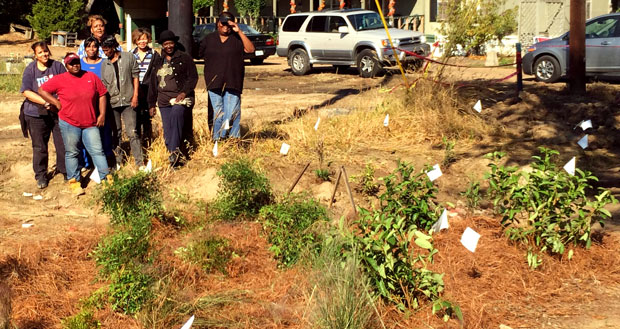 My involvement in organizational planning activities within my office is a testament to the vision and agility of GLCEDF leadership. There is little precedent for an architect on staff at a small economic development agency. As mentioned above, these are often organizations with limited resources, and architects are typically associated with high and sometimes unnecessary costs. While buildings and design are expensive endeavors, "architect" should not be a word that economic and community developers shy away from. Architectural writer Thomas Fisher describes the way that architects work as stemming from "two seemingly divergent intellectual traditions: rationalism and idealism."3 Pairing a willingness to pursue lofty goals with an acute awareness of constraints (budgets, public perception and even gravity), architects can be the addition that community development foundations need to assist them in realizing projects without compromising dreams.
In Baptist Town, both my rational and idealist training have been called upon to develop a neighborhood community center. Defining what this center is—and all that both the neighborhood and the GLCEDF hope it can do—has required an idealist attitude from all parties involved. Pairing these hopes with a budget of only slightly more than $100,000, I have been challenged to bring my design skills to bear on the ways in which a dollar can be stretched. This has taken the form of a class I am teaching through the Carl Small Town Center at Mississippi State University. The students are designing and building a new entrance area at the future community center. This partnership is mutually beneficial; the students gain experience in completing a real project, and the center saves money that would normally have been spent on labor. Additionally, the work the class completes will bring the entrance up to code requirements, but will also include aesthetic elements that would often be seen simply as unfeasible added costs. I would argue that design is not simply an added cost. Through the students' work, the space is being transformed from a parking lot into a gathering place that will support the social, economic and emotional objectives that neighborhood residents have articulated as the goals of the community center.
Though not often mentioned in annual reports, supporting the aspirations of communities and individuals is as much a part of the work of economic developers as more traditional metrics such as reduced unemployment rates. Today, social impact architects across the country are working to address the same issues that challenge community developers. As we strive toward the same goals of building equity both in the human and built environments, partnerships between development and design can increase both the scale and the quality of the outcomes that are pursued and realized.
Emily Roush-Elliott is a project manager for Carl Small Town Center at the Greenwood-Leflore-Carroll Economic Development Foundation.
Bridges is a regular review of regional community and economic development issues. Views expressed are not necessarily those of the St. Louis Fed or Federal Reserve System.
---
Email Us
All other community development questions