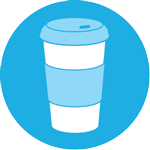 1 Million Cups Launches in St. Louis
1 Million Cups, a program originated in Kansas City, has expanded to St. Louis. Innovate St. Louis, through its Information Technology Entrepreneur Network (ITEN), serves as the program organizer, helping St. Louis entrepreneurs connect with one another over coffee. For one hour each Wednesday morning at the studios of the local PBS station, 1 Million Cups gives two early-stage startups the opportunity to present their companies to a diverse audience that includes mentors, advisers, researchers, builders, makers, and aspiring and existing entrepreneurs. In the education-based forum, each startup founder presents for six minutes and then fields audience questions for 20 minutes more. For more information, visit www.1millioncups.com or follow @1MillionCups on Twitter.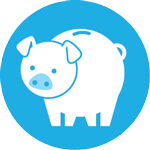 The Need To Rebuild Household Balance Sheets
The net worth of many U.S. households was severely impacted by the financial crisis and ensuing recession. Severe declines in home values and stock prices, together with many job losses and weak income growth among those who held on to their jobs, exposed the precarious debt-laden balance sheets many families had created.
In the upcoming annual report of the Federal Reserve Bank of St. Louis, find out which groups of people lost the most wealth because of the downturn in the economy, why it's important for those households to rebuild their balance sheets and what the latest research has to say about the impact of household financial stability on the broader economy. Many of the families with weak balance sheets going into the crisis have yet to recover financially, while others, who were better diversified and had less debt, have benefited from rising stock prices and low interest rates. Thus, the economic recovery to date has been bifurcated among households of varying balance-sheet strength and remains weak overall.
To sign up for an e-mail alert when the annual report is published this spring, or to subscribe to the paper version (U.S. addresses only), see www.stlouisfed.org/subscribe.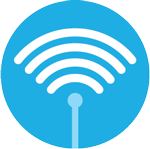 Historic Soulsville, Tenn., To Receive Access to Broadband
A new wireless, broadband network is coming to help Soulsville small-business owners and residents create jobs and boost their economic opportunity. The Delta Regional Authority (DRA) is proceeding with a new $250,000 investment, coordinated through the Community LIFT Corp., to establish a Wi-Fi network that will allow residents to work, learn and fully utilize information technology in their daily lives.
This innovative project will have significant business development implications in the Soulsville community by giving area businesses a larger capacity for innovation, efficiency and communication. The investment will also bring Memphis its first high-speed wireless, broadband neighborhood network; leverage an additional $157,000 in private investment for the Community Digital Advantage Program; and align Soulsville with the State of Tennessee reshoring telecommunication strategy.
U.S. Rep. Steve Cohen, who represents Memphis/Shelby County, said, "The benefits of broadband and its efficiency have transformed how we approach education, health care, public safety, homeland security, the arts, e-commerce and so many other industries across our city, state and country. This new investment in broadband will go a long way toward helping Soulsville create jobs, grow our economy and improve our community's quality of life."