Martha Perine Beard Named a Super Woman in Business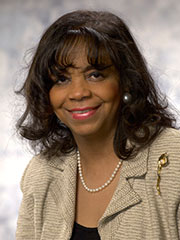 Being a successful regional executive for the St. Louis Fed is an impressive accomplishment and title in itself, but now Martha Perine Beard has another title to add, courtesy of the Memphis Business Journal: Super Woman. The newspaper recently announced its second class of "Super Women in Business," and Perine Beard is one of the honorees.
Recognizing "25 of the most accomplished and influential women in the Memphis area business community," the class includes executives from several companies and organizations. The newspaper described the honorees as not only successful professionals but also "community activists who spend personal time to make Memphis the best it can be" and congratulated them on being "great role models for younger female executives."
"It really is an honor to be included in this list with so many other accomplished women," said Perine Beard. "It's also recognition of the Fed's prominence in the Memphis business community."
For a full list of the 2013 honorees, visit http://www.bizjournals.com/memphis/news/2013/07/09/mbj-names-2013-super-women-in-business.html.
Maria Hampton Discusses Financial Literacy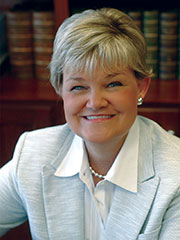 In a recent op-ed published in the Louisville Courier-Journal, the St. Louis Fed's Louisville Regional Executive Maria Hampton discussed the need for Kentucky and Indiana schools to place a greater emphasis on financial literacy.
"The local conversation about education has focused on the need for increasing enrollment in Kentucky colleges and universities and on making it easier for all to attend college and earn a degree," Hampton wrote. "While those objectives will be instrumental in the success of future generations, they don't address the issue that many of our children leave high school and college without the ability to manage their money."
"The St. Louis Fed has a staff of economic education specialists that are working closely with teachers across our seven-state district—including many here in the greater Louisville region—to provide professional development and lesson plans on financial and economic education," Hampton noted. "Local teachers serve on our educator advisory boards to help us identify personal-finance needs in their classrooms, to review and pilot our curriculum, and to organize professional development programs for local schools and school districts."
Hampton concluded, "We must do more to ensure that students leaving Kentucky high schools are prepared with the personal finance education necessary for financial success in whatever career path they pursue. Together we must teach our children the skills they need for their financial future."