From Graduation Caps to Hard Hats: Ranken Technical College Students Learn Hands-On Workforce Skills While Building Stronger Communities
On Tuesdays and Thursdays, Ranken Technical College's Carpentry & Building Construction Technology students are seated in a classroom learning the tools of the trade for building houses. The other three days of the week, rain or shine, they learn in their virtual lab—a house they are building two blocks away. They are pouring foundations, framing bedrooms and, eventually, laying ceramic tile in what will soon become a family's kitchen. By the time they graduate, Ranken students have a brick-and-mortar portfolio that showcases a brand-new single-family home, crafted from their newfound skills and guided by veteran expertise.
Fulfilling an Economic Need Through Middle-Skill Labor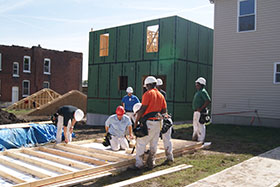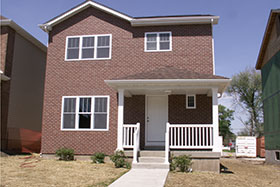 Since 1907, the mission at Ranken Technical College in St. Louis has been to train skilled workers for the region by preparing students for careers in trade, technical and skilled-service occupations. With its roots in mechanical trades, today's Ranken, which offers bachelor's degrees, associate degrees and certificate programs, is equally known for its technical achievements and state-of-the-art technologies that keep students abreast of the latest marketplace needs. During this period of unstable economy and at a time when the value of traditional higher education is being questioned, Ranken claims its graduates are still in high demand, as evidenced by its 96 to 98 percent job-placement rate within six months of graduation. The reason for Ranken's impressive success? "We train people for the middle-skill levels," says John Wood, vice president for student success at the college. According to Wood, this middle-skill level was traditionally supported primarily by baby boomers, who are now retiring in great numbers. Ranken's educational approach helps fill the gaps resulting from such vacancies and keeps many technical jobs in the United States, Wood says. "Not only that, but these trades are traditionally recession-proof," he adds. According to a December 2012 article in Harvard Business Review, middle-skill jobs are expected to stand the test of time. In fact, some labor market experts estimate that as many as 25 million, or 47 percent, of all new job openings from 2010 to 2020 will fall into the middle-skills range.
James McNichols, who graduated from Ranken in 2004 and returned in 2009 as a faculty instructor in the carpentry department, says a key difference in the school's approach is its hands-on technical experience. This innovative approach provides complete job training "that meets all of the expectations employers would have for their employees," says McNichols. He describes several of the soft-skills features that comprise Ranken's grading system, such as attendance, appearance and work ethics—skills students don't always fully appreciate until they see how beneficial these traits are later on. "When students graduate and go out into the real world, they come back and tell us they appreciate these standards."
Building Neighbors, One House at a Time
While students and employers value the skills training Ranken provides, neighbors undoubtedly benefit from the 50-plus new single-family residences that have helped revitalize the North St. Louis city neighborhood that surrounds the school. With the establishment and support of the Ranken Community Development Corporation (RCDC) in 1994, students and faculty across numerous disciplines—from architecture, carpentry and plumbing to HVAC, electrical and finish work—use their skills to build new, affordable homes for low- and moderate-income residents that replace the vacant, deteriorating and abandoned homes common to the area. "Students do 100 percent of what their trade is," explains Wood.
Mindful of tying training to evolving workforce needs, Ranken's homebuilding program has changed over the years since its inception in the '90s. Reflecting the needs of the day, four houses were built each year back then, when the construction industry was quickly building subdivisions, and the college highlighted framing work as a key job skill while partnering with other entities for different kinds of work. Today, with much of the need shifting to rehabbing and remodeling, the workforce demands a greater depth of finishing skills; as a result, students work on one project from start to finish, developing a fuller range of expertise, and typically build only one house per year. In addition, there is a trend toward green technology—today's homes meet 2013 energy standards, and students are learning advanced techniques that were not even available a decade ago.
Initial funding for the homes comes primarily through private construction loans, although the school has sought subsidies and grants and eagerly seeks partnerships to defray costs. "We are always looking for partners to work with," says Wood. "If a Lowe's or Home Depot came along and asked us what we would need, I could literally hand them a list." Although the educational approach is an investment, the returns speak for themselves. "This is not a profitable venture," Wood explains. "We will spend more than what we can sell for, especially in this economy." The motive for such an undertaking? "There's no better laboratory for our students," Wood says. Not only that, but the program is good for the neighboring community as well. "No one else is buying vacant property and redeveloping it," Wood adds.
Microenterprises Help Students Earn While They Learn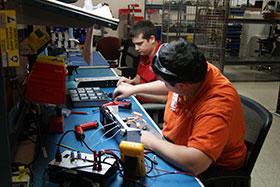 Further marrying its workforce development approach to regional and student employment needs, Ranken established a microenterprise program in which students can earn both academic credit and an income through employment with microbusinesses located on campus. Two participating companies include bioMerieux, which hires students to assemble and test the electrical and mechanical components of high-tech lab equipment, and Jim Moran & Associates (JM&A Group), which pays students to help support the call center for its national automotive extended warranty service. Other companies are partnering with Ranken for manufacturing operations, leading the college to renovate existing space to accommodate growing opportunities.
The microenterprise program is an especially big hit with students, who appreciate the opportunity to gain practical skills and earn money without having to leave campus. "We know students always need money," says Wood. "The difficult part is their travel to jobs and cost of transportation. This program allows them to have a part-time job that is close to their work and school."
Employers, and ultimately their communities, benefit as well, by hiring Ranken's efficient, skilled workforce for labor that not only meets their business needs but retains jobs that might have otherwise shifted overseas.
For more information on Ranken Technical College in St. Louis, see www.ranken.edu.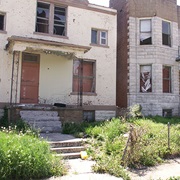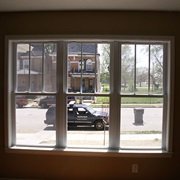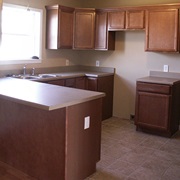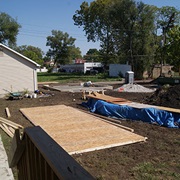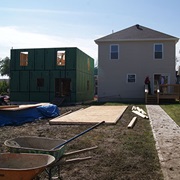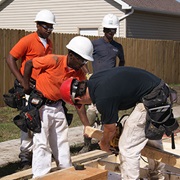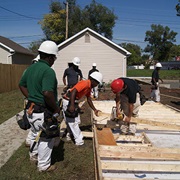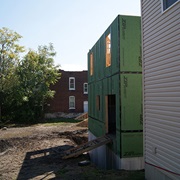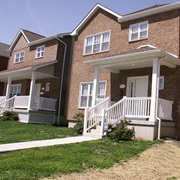 ---
The views expressed in Bridges are not necessarily those of the Federal Reserve Bank of St. Louis or the Federal Reserve System. Material herein may be reprinted or abstracted as long as Bridges is credited. Please provide the editor with a copy of any reprinted articles.
Bridges is a regular review of regional community and economic development issues. Views expressed are not necessarily those of the St. Louis Fed or Federal Reserve System.
---
Email Us
All other community development questions