From Restaurant to Kitchen Incubator: Chef Space
It's not often that one would find a pastry chef, barbecue grill master and dietary expert working out of the same kitchen. However, in Chef Space, a kitchen incubator in Louisville, Ky., this is often a daily occurrence.
Chef Space is a fully licensed commercial kitchen that is now home to local businesses including Caldwell's Quirky Cookery, a jam and preserves company that makes unique flavors like mint julep; and Em's Delights, a pastry company owned by an industrious 17-year-old!
For Community Ventures, a Kentucky-based nonprofit, Chef Space is the first step in a larger plan to revitalize the Russell Neighborhood, just downhill and west of Louisville's vibrant city center. From the turn of the century to the 1960s, Russell was a well-established and popular African-American neighborhood in Jefferson County, once known as "Louisville's Harlem." Theaters, restaurants and nightclubs lined the streets. In recent years, however, many of the area's middle-class residents have left for neighborhoods on the south and east ends of Louisville. The streets of Russell are now lined with vacant properties and boarded homes.
Unfortunately, years of disinvestment have led to economic and social challenges for the area. Residents suffer from a community that is destabilized by unemployment, food deserts and predatory lending. The median household income of Jefferson County as a whole is 220 percent higher than Russell's $14,457 median. The wide-range problems include housing, lack of jobs and a high crime rate.
With its years of neglect and immediate proximity to downtown, Russell is a clear choice for revitalization. Community Ventures has $8.5 million currently invested and aims to bring sustainable growth through both commercial and residential development. The goal is to address the problems of rundown housing, lack of healthy food options and high unemployment.
Central to the mission of Community Ventures is empowering Kentuckians through asset building. One way the organization achieves results is through large-scale community improvement projects that focus on sustainable growth through housing and economic development in one concentrated area.
Kevin Smith, president and CEO of Community Ventures, explains. "If you look around any healthy neighborhood, you see homes and businesses. We decided that if we were going to have a real impact on a community, we had to focus on creating places for residents to live and work."
The first critical step in this process of redevelopment is the creation of Chef Space. This 13,000-square-foot facility repurposed the former home of the much-loved Jay's Restaurant, which had been vacant for several years. Chef Space offers multiple food preparation and processing stations, access to capital, storage space and training opportunities for its members. Opened in November 2015, Chef Space currently has 13 subscribers, with the capacity for up to 50.
While many food entrepreneurs begin in a home kitchen, there is often a need for greater space and more suitable amenities as their business grows. This need for low-cost kitchen space led to Chef Space, which offers hourly or monthly rental rates.
Finding an affordable cook space is only the first step. Entrepreneurs who want to make a profit also have to successfully package, market and sell their products. That's where Community Ventures' business advisers step in. At Chef Space, members can work with these experts to chart a path to success.
There are few options for aspiring entrepreneurs who do not qualify for a traditional bank loan. Chef Space, with the expertise of Community Ventures' business development advisers, provides flexible loan terms and provides training and consulting services to strengthen core business operations. Here, the success of local entrepreneurs can help revitalize neighborhoods and create the inclusive economic growth their communities need to thrive.
Chef Space is geared toward food startups and is touting a community focus. Already, many of the registered startups are run by women and minorities. It is a supportive space where like-minded entrepreneurs can work in proximity and feed off each other's passions and achievements.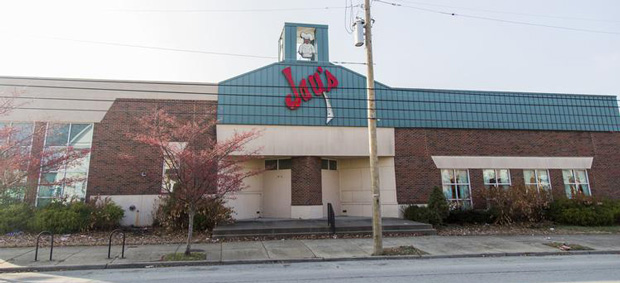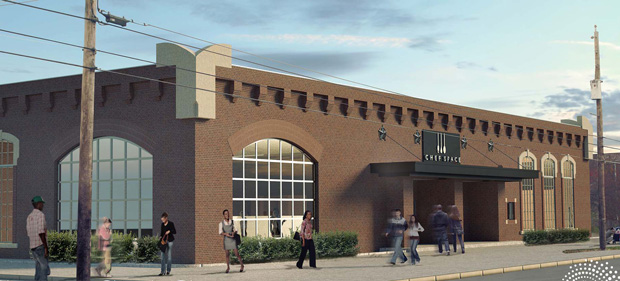 The second phase of the Russell Neighborhood revitalization plan is the Cedar Street Development project, which focuses on a four-block area in the Russell neighborhood; it will bring 26 new homes to the community.
In Russell, a high poverty area, 25 percent of the homes are vacant and dilapidated. Some eight years after the housing market collapse, access to credit remains constrained and minority borrowers are especially affected. "We have people who can't own homes in their own communities," Smith said.
Just last year, Community Ventures helped 67 families buy a new home and offered homebuyer education to over 57,000 potential homeowners. In light of the housing crisis, there has been a re-emphasis on financial education for homebuyers. Community Ventures counsels and educates new homebuyers, making the process less overwhelming for first-time buyers. For many families, financial education can help pave a homeownership path.
Construction for Russell's first Cedar Street home began in April 2016. To find qualified homebuyers, Community Ventures has partnered with local faith communities to recruit residents within the neighborhood. There are already several potential buyers in the pipeline who have chosen their home's floor plan and lot space.

It is Community Ventures' hope that this holistic approach to redevelopment will bring real, sustainable growth to the Russell neighborhood. These endeavors aim to rebuild and renew the community through new businesses, new homeowners and a greater sense of place for its residents.
Expounding on this point, Smith said, "Creating a sense of place is key in neighborhood revitalization. Sense of place happens when individuals and families take ownership of their neighborhood. This occurs when they can own a home, feel safe, and are able to shop nearby."
Bridges is a regular review of regional community and economic development issues. Views expressed are not necessarily those of the St. Louis Fed or Federal Reserve System.
---
Email Us
All other community development questions