Memphis: A City on the Move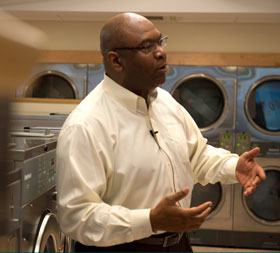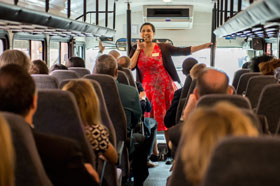 What do a farm, a deserted fish market and a laundromat have in common? Believe it or not, they are all strategies employed by the community development industry in Memphis, Tenn., to take on the challenges of the community's low- and moderate-income neighborhoods.
In 2011, the U.S. Census Bureau reported that Memphis had the highest poverty rate in the United States among cities with more than one million people. In 2012, the city ranked second. Not willing to let these stark numbers define their community, practitioners and organizations have rallied around new approaches to ensure that needs within the community are being addressed. To ensure that high-quality fresh food is available, the Binghampton Development Corporation has taken undeveloped property and fashioned it into a working farm. At the same time, The Works, a community development corporation serving South Memphis, has transformed a deserted fish market into a bustling neighborhood farmers market. A few streets over, the South Memphis Alliance has built the nation's first laundromat resource center—a space where locals can access community services while waiting for their laundry to wash and dry.
As the city's only local community development intermediary, Community LIFT (Leveraging Investments for Transformation) launched just over two years ago to bring public and private investments into three of the city's most distressed neighborhoods. Taken together, these initiatives show that local residents are taking their future into their own hands and that Memphis truly is a city on the move.
Interested in learning more about the innovative work taking place in Memphis? In April, the St. Louis Fed's Community Development Advisory Council (CDAC) took a bus tour of several of the city's neighborhoods. Watch a video of that bus tour and view a photo gallery of the tour's highlights.
Bridges is a regular review of regional community and economic development issues. Views expressed are not necessarily those of the St. Louis Fed or Federal Reserve System.
---
Email Us
All other community development questions