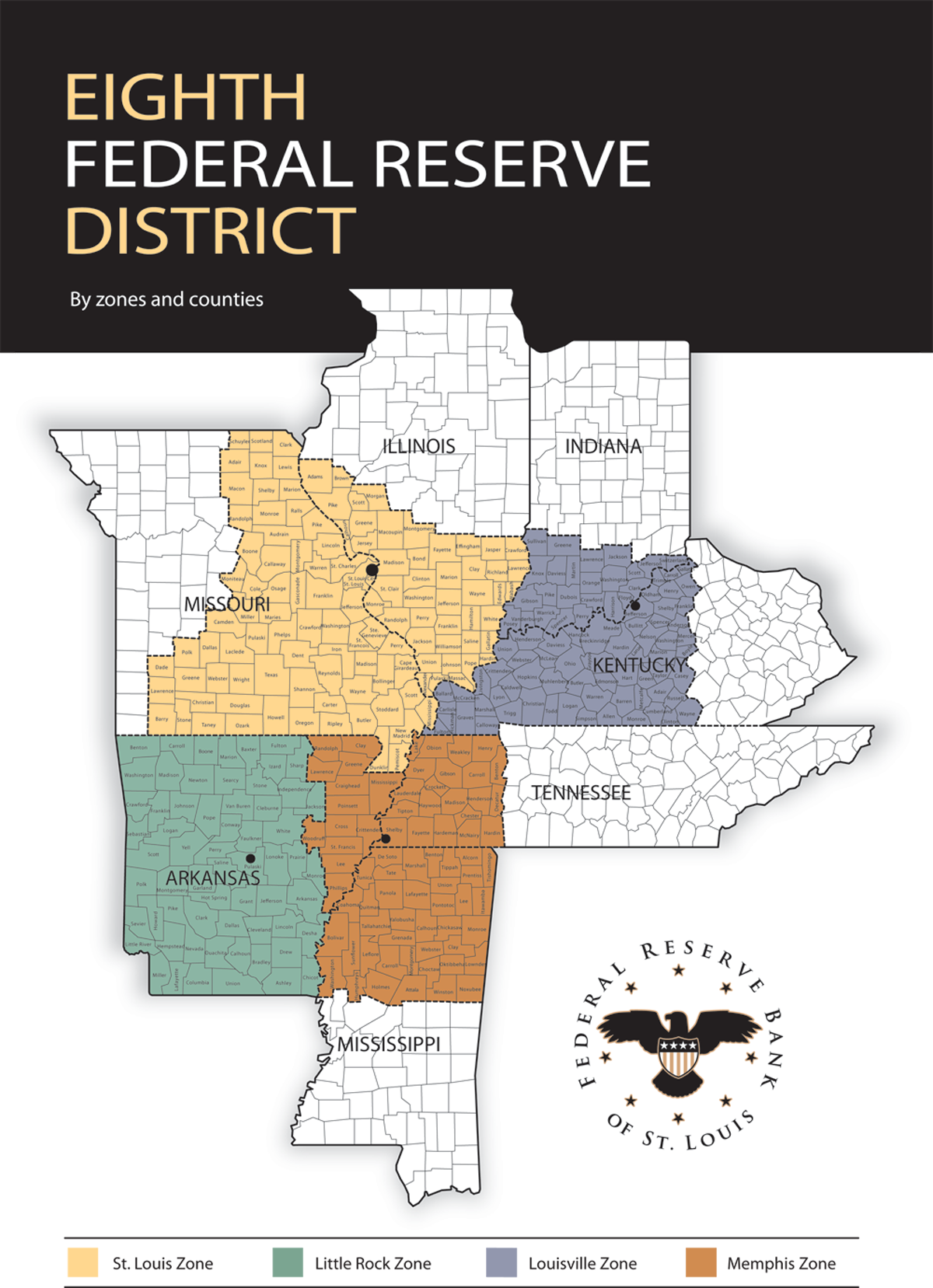 Click for larger map of the Eighth District.
View a PDF map showing major cities and towns in the Memphis Zone.
Not long after the Federal Reserve Bank of St. Louis opened its doors in 1914, the need for additional offices to serve the Eighth District became apparent. In 1918, the Bank opened a branch office in Memphis, Tenn., the second of three branches. The Bank opened a branch in Louisville, Ky., the previous year and in Little Rock, Ark., the following year.
The specific roles served by the Memphis Branch have evolved over its nearly 100 years of existence, but it continues to play an important role to the Eighth District and the Fed system at large.
Gathering in-depth information for a district covering more than 180,000 square miles would be a challenging task to accomplish from a single location, especially given the diverse nature of the businesses and local economies in the Eighth District. Therefore, one of the key ways branches assist the St. Louis Fed is through the gathering of economic information from around their zones. Branches allow not only for a more efficient collection of information, but also for deeper relationships through staff involvement in their local economies, producing a depth and breadth of information not possible from hundreds of miles away.
Regional Executive Douglas Scarboro leads the Memphis Branch. Scarboro currently serves on the board of several regional healthcare and entrepreneurial organizations, including The State of Tennessee Health Services & Development Agency (chair), Barret School of Banking, Church Health and Start Co.