Call for Papers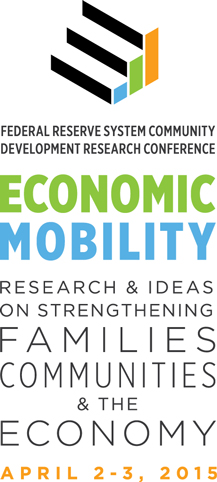 The Community Affairs Officers of the Federal Reserve System invite paper submissions for the ninth biennial Federal Reserve System Community Development Research Conference, a unique event that aims to bridge the gap between research, policy and practice on key issues facing the country. High-quality and emerging research is presented in a dialogue with policymakers and community practitioners who can utilize the lessons gleaned from research. The 2015 conference seeks to inform a robust public conversation about economic mobility.
Learn more about the conference and submit your paper/abstract here: www.stlouisfed.org/economicmobility2015.
New Research Broadens Understanding of Microbusiness Financial Vulnerability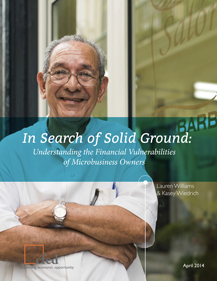 CFED has released a new study on microbusiness financial capability, In Search of Solid Ground: Understanding the Financial Vulnerabilities of Microbusinesses. With support from MasterCard's Center for Inclusive Growth, CFED launched the study in 2013, gathering online surveys from 716 microbusiness owners from 43 states and conducting phone interviews with 214 owners from two target markets—Miami and Minneapolis. The findings reveal that microbusiness owners' business and personal finances are often inextricably tied, and that they are dealing with significant financial vulnerabilities that reach far beyond access to credit. Download the full paper or the brief at http://cfed.org/knowledge_center/resource_directory/.