Auto Debt Continues to Soar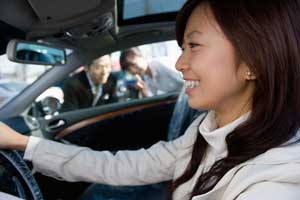 Thinkstock/DAJ
Consumers are continuing to add car debt at a rapid rate, according to the latest issue of the Quarterly Debt Monitor.
Don Schlagenhauf, chief economist at the St. Louis Fed's Center for Household Financial Stability, and Lowell Ricketts, senior analyst at the center, noted that real per capita auto debt rose faster in the second quarter than any other form of consumer debt on a year-over-year basis. Auto debt surged 8.3 percent in the second quarter, while total consumer debt increased only 1.6 percent over the same period. The authors noted that real per capita auto debt has grown 20.6 percent since the start of 2014.
Why the Large Increase?
Schlagenhauf and Ricketts cited two possible reasons for the rise in auto debt: consumer sentiment and low interest rates (compared to historical averages).
Regarding the former, they cited the University of Michigan Surveys of Consumers, in which 71 percent of respondents said it was a good time to purchase a vehicle. This was the largest share since the first quarter of 2004.
Regarding the latter, the current average rate for a 48-month loan for a new car is about 4.3 percent. This is about 6 percentage points less than the prerecession historical average.
"These favorable rates and positive consumer sentiment have pushed light vehicle sales to the highest level since the third quarter of 2005," Schlagenhauf and Ricketts wrote.
Additional Resources
This blog offers relevant commentary, analysis, research and data from our economists and other St. Louis Fed experts. Views expressed are not necessarily those of the St. Louis Fed or Federal Reserve System.
---
Email Us
All other blog-related questions