Research Fellow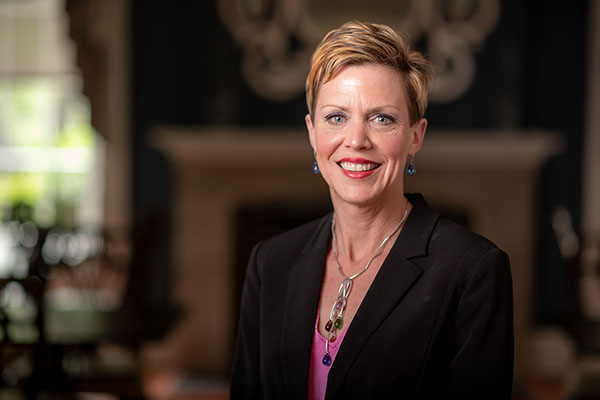 Alice Louise Kassens is the John S. Shannon Professor of Economics at Roanoke College, a research fellow with the Federal Reserve Bank of St. Louis' Institute for Economic Equity, a senior analyst with the Institute for Policy and Opinion Research, and a member of the Governor's Joint Advisory Board of Economists. She is published in several journals, including Social Science and Medicine, and edited volumes. Her recent work is focused on the disparate mental health deterioration during the COVID pandemic and the contribution of public health initiatives. The Century Foundation published a recent piece. Her book, Intemperate Spirits: Economic Adaptation During Prohibition, was published in August 2019.
At Roanoke College in Virginia, Kassens teaches numerous courses, including labor economics, health economics, econometrics and data visualization. She is active with student organizations, including advising the Women in Economics Club.
Kassens earned a Bachelor of Arts in economics and history from the College of William and Mary and a Ph.D. in economics from North Carolina State University. Her areas of specialty are labor and health economics.
Teaching Tools: Student Perception of Economic Videos (PDF)
with Michael Enz, Journal of Economics Teaching, 2022
Determinants of Intimate Partner Violence in Nepal
edited by Udaya R. Wagle in Research Handbook on Poverty and Inequality, forthcoming 2022
Economic Journeys in Alaska
edited by Kim Holder and Joshua Hall in Off-Campus Study, Study Abroad, and Study Away in Economics, 2021
Spatial Spillover Effects: Domestic Violence in Nepal
with Yana van der Meulen Rodgers, edited by Amitrajeet Batabyal, Yoshiro Higano and Peter Nijkamp in Rural-Urban Dichotomies and Spatial Development in Asia, 2021
Health Insurance
edited by Robert S. Rycroft and Kimberly L. Kinsley in Inequality in America: Causes and Consequences of the Rich-Poor Divide, 2021
Theory vs. Practice: Teaching Undergraduate Econometrics
Journal of Economic Education, 2019
Taking a Path Less Travelled: Mastering 'Metrics without a Textbook
edited by Joshua Hall and Kerianne Lawson in Teaching Economics: Perspectives on Innovative Economics Education, 2019
Health and Distance to Health Care in Papua New Guinea
edited by Peter Nijkamp, Yoshiro Higano, and Amitrajeet Batabyal in Disease, Human Health, and Regional Economic Growth and Development in Asia, 2019
Intemperate Spirits: Economic Adaptation during Prohibition
Switzerland: Springer Nature, 2019
Chasing Economic Knowledge: Using an Economics Based Scavenger Hunts to Create Comradery
with Michael Enz, Journal of Economics and Economic Education Review, 2018
Women's Asset Ownership and Children's Nutritional Status: Evidence from Papua New Guinea
with Yana van der Meulen Rodgers, Journal of Social Science and Medicine, 2018
Gangsters, Scoundrels, and Thieves: Teaching Economics Using Nefarious Historical Characters (PDF)
Journal of Economic and Finance Education, 2016
Using Twitter to Improve Student Writing (PDF)
Journal of Economic and Finance Education, 2016
Tweeting Your Way to Improved #Writing, #Reflection, and #Community
Journal of Economic Education, 2014
Changing Perceptions and Waistlines: A Bayesian and Behavioral Approach
Saarbrucken: VFM Publishing House, 2007