Food and Economic Growth: Setting the Table for Success
A wide variety of organizations contribute to job creation and business growth in the food industry. The menu includes philanthropies, governmental entities and the farm credit system, as well as academic and financial institutions.
Here are real-life ways that organizations are improving access to both knowledge and capital. (You can read more about them in our new book, Harvesting Opportunity: The Power of Regional Food System Investments to Transform Communities.)
Philanthropic Support
Traditional philanthropic grants can help a regional food business get started and navigate the earliest and riskiest stages of development. They can also develop new knowledge that can help advance the food sector as a whole.
Leaders of the California-based TomKat Ranch Educational Foundation see every step of their journey as a learning experience to pass on. While helping bring local foods to their community's K-12 public school, TomKat leaders expanded the reach of local food through statewide conferences and recipe guides for schools and families (in partnership with a grant recipient).
Keller Enterprises' $1.1 million gift to fund the Good Food Project run by the Central Louisiana Community Foundation reinforced several other organizations' commitments in the region, including the Blue Cross and Blue Shield of Louisiana Foundation, the Rapides Foundation and the Central Louisiana Economic Development Alliance.
Together, these investments have advanced a broader local initiative that is changing the way the community thinks about food, in part by highlighting the importance of healthy eating as well as the economic potential of organic farming.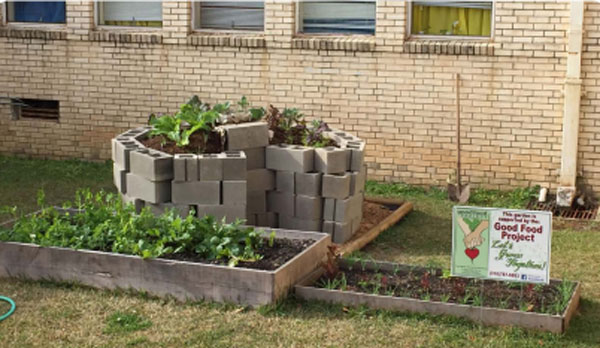 Impact Investing
Unlike traditional investors, impact investors focus not only on the financial return of an investment, but also social and environmental returns. Radicle Impact, the TomKat Foundation's investment arm, hopes to grow socially and environmentally conscious food businesses.
Radicle Impact's equity investments include Local Bushel, an e-commerce platform that connects local New York farmers to New York City restaurants. It provides high-quality food for chefs, increased sales for small local farmers and positive environmental outcomes.
Leveraging Partnerships
In addition to the efforts of individual organizations like those described above, community partnerships such as the Michigan Good Food Fund bring together different financial partners to address the needs of the regional food supply chain. The fund:
Helps local food enterprises with their capital needs by offering loans between $5,000 and $6 million.
Assists enterprises in accessing critical business assistance resources through its partner and referral network.
The examples in this post—as well as others in Harvesting Opportunity—illustrate the critical importance of access to various types of knowledge and capital in the development of regional food systems. Partnerships and collaboration are an important way to ensure the right resources are getting to individuals who can capitalize on them to grow opportunities.
Additional Resources
This blog explains everyday economics, consumer topics and the Fed. It also spotlights the people and programs that make the St. Louis Fed central to America's economy. Views expressed are not necessarily those of the St. Louis Fed or Federal Reserve System.
---
Email Us