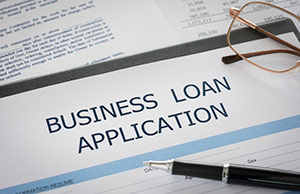 Thinkstock/utah778
Small businesses had less demand for credit last year than in previous years, but a larger share of applicants received the full amount of financing they requested, according to the 2017 Small Business Credit Survey: Report on Employer Firms.
The survey, a collaboration of all 12 Federal Reserve banks, provides an in-depth look at the financial challenges small businesses face and their ability to obtain credit to address those challenges. The report focuses on employer firms, or those with one to 499 full- or part-time employees.
Financial Needs
Sixty-four percent of firms surveyed said they experienced financial challenges in the last year. The most common challenges overall were paying operating expenses (40 percent) and credit availability (30 percent). These challenges were particularly acute for startups—small businesses that were 5 years old or younger in 2016—and for firms with annual revenues of $100,000 or less, the survey said.
Firms most often addressed these financial challenges by accessing personal funds:
67 percent of business owners used personal finances to make up funding gaps.
39 percent of business owners took out additional debt.
Demand for Financing
Demand for financing declined modestly, the 2017 report showed, with 40 percent of firms applying for funding, down from 45 percent in the 2016 survey.*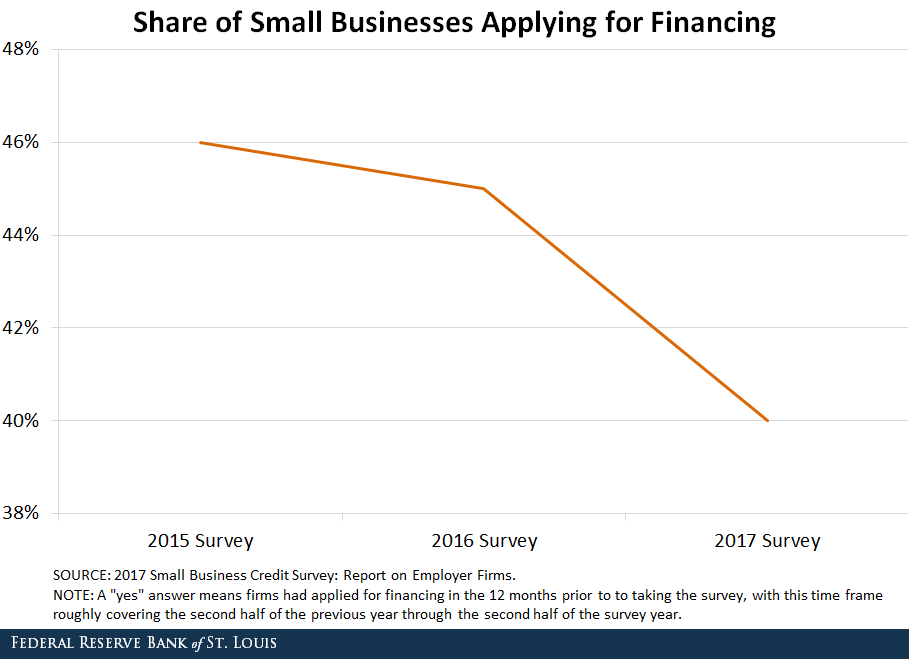 As in previous years, the majority of applicant firms were seeking $100,000 or less in financing, and three quarters of those surveyed sought $250,000 or less in financing.
"Though applicants most frequently sought credit for expansion (59 percent), borrowing needs also reflected uneven cash flow and cost pressures, with sizable shares borrowing to fund operating expenses including wages (43 percent), and to refinance (26 percent)," the survey said.
Getting Approved
A larger share of applicants received the full amount of financing they requested—46 percent in 2017, compared with 40 percent in 2016. Firms reported higher success rates for loan and lines of credit applications, with 58 percent receiving all the financing they requested, up from 53 percent in the previous year.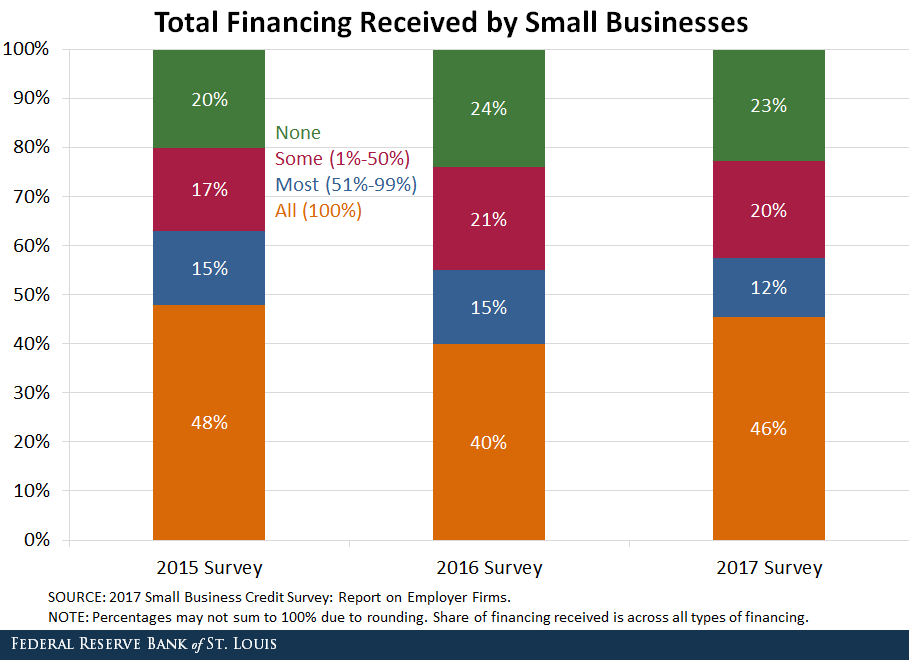 Still, there were some noteworthy gaps in financing. Financing shortfalls—receiving less than the amount requested—were more common among micro firms (those with annual revenues of $100,000 or less) and startups, the report said. Seventy percent of micro firm applicants and 61 percent of startups experienced shortfalls.
Among applicants of all sizes with a financing shortfall, the top three reasons for credit denial were:
Insufficient credit history
Insufficient collateral
Too much debt already
* Update: It should be noted that previous surveys have varied by population scope, geographic coverage and weighting methodology, so previous reports aren't directly comparable to this year's edition. However, the 2017 report does indeed contain some data—including the charts in this post—that was compared to previous years. The authors applied a time-consistent weighting approach to each year's data to allow these comparisons to happen. For more details, see the methodology section of the 2017 report.
Additional Resources