Why Did the Housing Bust Hit Black and Latino Families Harder?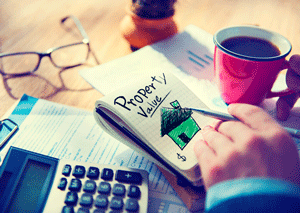 Thinkstock/Raxpixel
While the housing market collapse affected millions of American families, it hit black and Latino families especially hard. This is because so much of their wealth was tied up in housing, according to the latest edition of Housing Market Perspectives.
Home Equity and Wealth
William Emmons, lead economist of the St. Louis Fed's Center for Household Financial Stability and author of the article, pointed out that homeowners' equity (HOE)1 has long been the single largest component of wealth for black and Latino families:
Average HOE accounted for 46 percent and 43 percent of black and Latino families' wealth, respectively, for the past quarter century.
It accounted for 32 percent of the wealth of Asian or other families.
It accounted for 27 percent of the wealth of white families.
Indeed, during peaks in 1989 and around the financial crisis starting in 2007, HOE climbed to even more than 50 percent of the wealth of the average black and Latino family.
However, Emmons said, "After 2007, large price declines and the loss of many homes through foreclosure or other distressed transactions served to reduce the 2013 share of wealth attributed to HOE to 40 percent for black families and to 42 percent for Latino families."
HOE Contributions to Wealth
Over the long term, HOE contributed less than other assets to wealth accumulation during the 1989-2013 period, according to the Federal Reserve's latest Survey of Consumer Finances, Emmons noted.
"The drag exerted by poorly performing housing assets on total wealth accumulation is starkly illuminated when comparing the major racial and ethnic groups," he wrote.
During this time period, as shown in the table below, the inflation-adjusted value of HOE increased by only 0.5 percent per year for Hispanic families and actually declined, on average, by 0.4 percent per year for black families. By contrast, white and Asian families saw significant increases (1.2 percent and 2.5 percent, respectively).
Average Annual Percent Change in Inflation-Adjusted Asset Values
1989-2013
Homeowners' Equity
All Other Assets Less Liabilities, Excluding HOE
Total Wealth (All Assets Less All Liabilities)
Black
-0.4%
2.3%
1.0%
Hispanic
0.5%
2.1%
1.3%
Asian or Other
2.5%
2.9%
2.8%
White Non-Hispanic
1.2%
2.3%
2.0%
All Families
1.0%
2.1%
1.8%
SOURCE: Federal Reserve Board Survey of Consumer Finances, 2013.
Federal Reserve Bank of St. Louis
The final column in the table shows a lag in average overall wealth gains for black and Latino families when compared with white and Asian families. Emmons also discussed the cumulative percentage increases in total average wealth from 1989-2013.
"The relatively low cumulative increases in long-run wealth for black and Latino families resulted from large declines in asset values after 2007, when the financial crisis and then the Great Recession took their toll," Emmons said, adding that black and Latino families experienced greater average overall wealth gains than white and Asian families from 1989-2004.
Notes and References
1 HOE is the market value of residential real estate minus the value of home-secured debt.
Additional Resources
This blog offers commentary, analysis and data from our economists and experts. Views expressed are not necessarily those of the St. Louis Fed or Federal Reserve System.
---
Email Us
All other blog-related questions