August Nonfarm Payroll Numbers Lower than Forecasted? Wait for the Revisions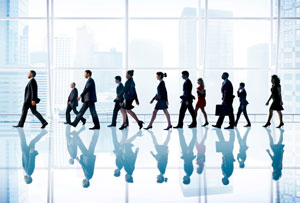 Thinkstock/Rawpixel Ltd
Today's employment report showed that labor market conditions remain strong. Through the first eight months of 2015, total nonfarm payrolls have increased by an average of 212,000 per month. Although today's increase in nonfarm payrolls was strong as well (173,000), they nonetheless rose by less than markets were expecting (220,000).
Interestingly, a similar development occurred last year when August 2014 nonfarm payrolls came in much weaker than expected. This development caused some alarm, since it signaled a potential weakening in economic activity.
In fact, for the past five years, markets have overestimated the August payroll number, as shown in the figure below.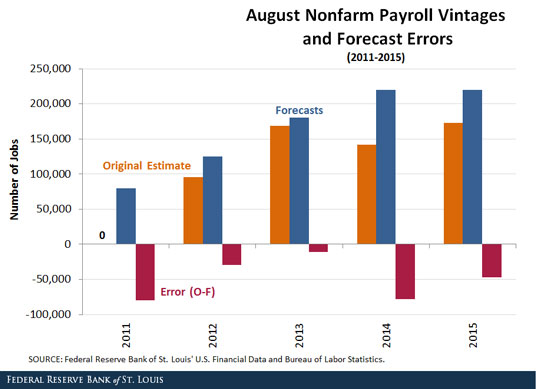 Importantly, though, subsequent revisions indicated that August job growth from 2011 to 2014 was much stronger than initially reported, as seen in the following figure. From 2011 to 2014, the original estimated increase of nonfarm payroll employment (NFP) averaged 101,750, but the third estimate (second revision) averaged 184,250. This produces an average upward revision of 82,500.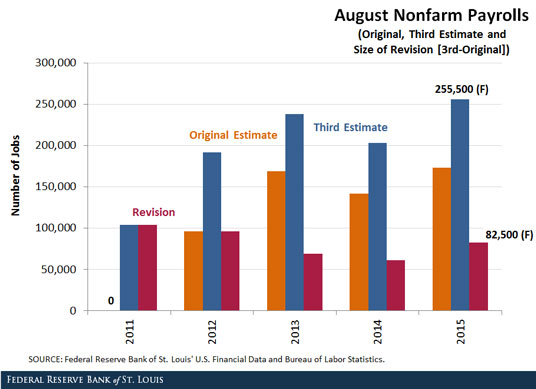 In short, if the pattern of revisions from the past few years holds again this year, then a reasonable assumption is that the August employment number will be revised upward—and by a lot. Accordingly, if we add this average upward revision to today's NFP estimate (173,000), we get a projected third estimate of 255,500. (This estimate will be released in November.)
Additional Resources
This blog offers commentary, analysis and data from our economists and experts. Views expressed are not necessarily those of the St. Louis Fed or Federal Reserve System.
---
Email Us
All other blog-related questions