Annual AP Economics Conference, 2019 Speakers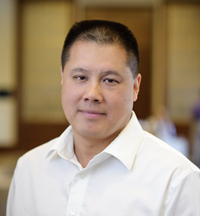 Michael Owyang is an assistant vice president at the Federal Reserve Bank of St. Louis. He received his Bachelor of Arts in economics and Bachelor of Science in mechanical engineering from the University of California, Berkeley in 1992. He also received his Master of Arts and doctorate in economics from the University of California, San Diego in 1996 and 2000, respectively. His principal research interests are time series econometrics, Markov switching, and Bayesian econometrics. Owyang joined the St. Louis Fed in 2000.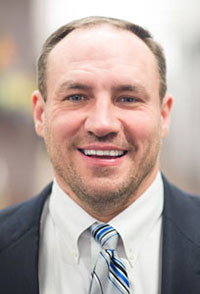 Chris Neely has worked as an economist at the Federal Reserve Bank of St. Louis since receiving his Ph.D. from the University of Iowa in 1993. His undergraduate degree is from the School of Foreign Service at Georgetown University. While in graduate school, he worked as a dissertation intern at the Board of Governors. While working at the Fed, Neely has taught economics and finance as an adjunct or visiting professor at a number of universities. Neely conducts empirical research in international financial markets. He has published in leading academic journals and is or has been an associate editor at a number of journals.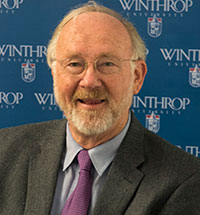 Gary Stone is professor of economics at Winthrop University in Rock Hills, S.C. He also is the director of the university's Center for Economic Education. Dr. Stone has extensive experience with the AP economics program. He is a long-time grader and table leader of AP economics exams and has conducted many training programs for AP economics teachers. He is the author of the current edition of the Advanced Placement Microeconomics Teacher Resource Manual and Student Resource Manual published by the Council for Economic Education.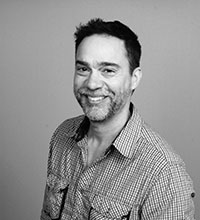 Jose Vazquez teaches at the University of Illinois at Urbana-Champaign. He is also the co-creator of FlipIt Econ, along with Eric Chiang of Florida Atlantic University. FlipIt Econ, published by Macmillan Learning, is a multimedia solution that helps students prepared effectively for class. Vazquez, who has a doctorate in economics, is a leader in the use and study of technology in higher education, in particular multimedia design. Recently, his research has been in the area of mental attention and student motivation, particularly the role of curiosity as a way to incentivize students.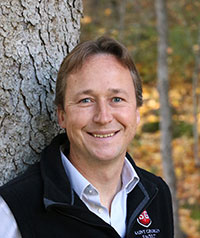 Josh Hayes is the history department chair at Saint George's School in Spokane, Wash., where he teaches economics and history. He has been involved with the design of the AP exam since 2014 and currently serves on the Test Development Committee for AP microeconomics. He has attended the AP reading in Cincinnati for nearly a decade. The recipient of several international teaching fellowships, he received a bachelor's in political science and German from Saint John's University and a master's in international relations from Duke University.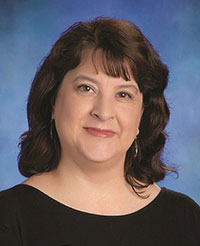 Julie Meek is an economics teacher at Plano East Senior High School in Plano, Texas. She has been teaching AP and IB economics since 2003. Meek has been a grader of the AP macroeconomics exam since 2007 with the last several years as a table leader, and she is a College Board consultant. She has a master's in economics education from the University of Delaware.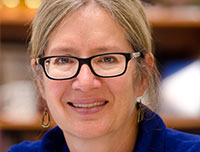 Martha Sevetson Rush has taught at Mounds View High School in Arden Hills, Minn., for 22 years, and she currently teaches AP microeconomics, AP macroeconomics and AP psychology. She has been a reader for both micro- and macroeconomics, serves as a College Board consultant for micro- and macroeconomics and is on the College Board's instructional development team for microeconomics. She has taken five teams to the National Economics Challenge finals in New York, and her teams have won the championship twice. She is the author of Beat Boredom: Engaging Tuned-Out Teenagers, and she has written lessons for the Council on Economic Education, the Minnesota Council on Economic Education, the Georgia Council on Economic Education, and the University of Cincinnati's Economics Center, as well as under her own NeverBore brand.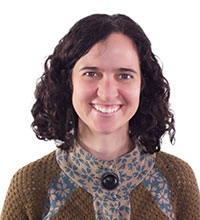 Mary Clare Peate is an instructional designer at Marginal Revolution University, an online library of free economics education videos, based out of Arlington, Va. She is also an economics Ph.D. candidate at George Mason University. Peate has a bachelor's degree from the University of California San Diego and master's degrees from Loyola Marymount University and the University of Chicago. She is a former middle school teacher and describes herself as an "econ nerd" who loves working with teachers and hopes to return to the classroom soon.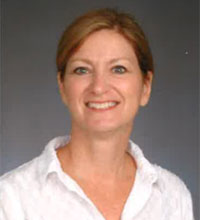 Shaun Waldron teaches AP microeconomics, AP macroeconomics, modern world history and civics at Niles West High School in Skokie, Ill. She has been involved with the AP micro- and macroeconomic programs since 1996 and currently serves on the macroeconomic test development committee. Waldron received her bachelor's degree in economics from the University of Illinois and her master's degree from Northwestern University.