Why Inclusive Development Matters to Rural Communities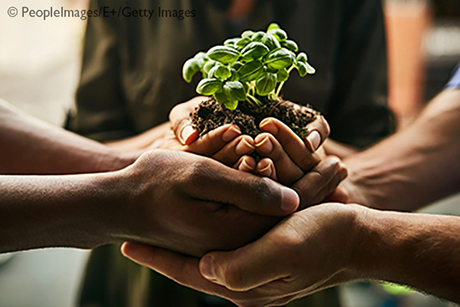 Author's note: This is an abbreviated overview of an essay in Investing in Rural Prosperity. Find more information here.
---
The practice of inclusive development is not easy. It requires investment in the people and places that have been most impacted by systemic biases and blatant discrimination. Such investments have the potential to benefit not just some but all, particularly those in rural communities.
Recognizing the precarious situation many rural communities faced before the COVID-19 pandemic and the tough recovery ahead, the Federal Reserve Bank of St. Louis in collaboration with the Federal Reserve Board of Governors published Investing in Rural Prosperity, a book that provides a framework for advancing shared economic prosperity in rural communities across the United States.
In his essay within the book, titled "Inclusive Development: A Competitive Advantage for Rural Communities," author Noel Andrés Poyo examines how inclusive rural development is a crucial element of that framework.
So how might rural leaders from education, industry, philanthropy and the public sector infuse inclusive development practices in their collaborative work to drive regional growth?
To begin, Poyo encourages us to look beyond the myths of rural America:
Much of the political and popular rhetoric is rooted in visions of the past from a majority-white perspective. As other authors have recently noted, those outside rural America assume it is all white and shrinking, when in fact some parts are thriving and growing more diverse. For example, the 2020 census revealed the median rural county's population of color grew by 3.5 percentage points since the last census in 2010.
The myth that rural America is all about farming fails to account for the significant economic shifts that have taken place over the past several decades. Poyo highlights the economic changes that have occurred in the energy production, manufacturing and industrial agriculture sectors, which have incentivized workers to move both into and out of rural towns.
As communities begin to look past the myth of rural America and consider the best options for delivering capital and, more broadly, economic opportunity, Poyo asserts that for rural communities to experience a competitive advantage, they must be intentional about who is at the decision-making table and who benefits from local development.
He spotlights the effectiveness of community-based institutions and highlights how these institutions, led by people from within the targeted population, can often be more effective.
Poyo gives an example of how Tierra del Sol Housing Corporation, in southern New Mexico and West Texas, was able to grow and be successful in developing affordable housing along the U.S.-Mexico border by having competent leadership that reflected the community it served.
For the 60 million people who live in our rural communities, inclusive rural development is critical to unlocking opportunity and economic productivity for people and communities that have been historically marginalized, as well as for the migrants and immigrants who arrive with little more than dreams.
Bridges is a regular review of regional community and economic development issues. Views expressed are not necessarily those of the St. Louis Fed or Federal Reserve System.
---
Email Us
All other community development questions