This is the first in a two-part series about developing digital skills in a changing labor market. Part I provides the lay of the land. You'll learn about the difficulties employers face in finding skilled workers, as well as challenges workers confront when "upskilling" themselves for jobs that complement (but don't compete with) automation.
---
Meet Kimberly, a St. Louis native and mother of two. Before the Great Recession, she worked in social work for 15 years. Finding it difficult to make ends meet while supporting a pair of teenagers, Kimberly began to research another career path that could both withstand an economic downturn and increase her annual earnings.
Looking to combine her bachelor's in criminal justice with her passion for technology, Kimberly thought she might pursue an additional degree in cybersecurity. However, this plan included taking out student loans, which she was reluctant to do.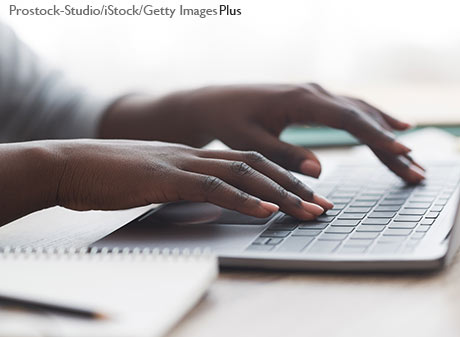 "I started thinking about going back to school," Kimberly says. "But I was already financially burned out. I had student loans and would have to take out more."
Her brother informed her of a free coding program, LaunchCode, a St. Louis-based nonprofit started by Square co-founder Jim McKelvey. Looking to advance her digital skills, Kimberly decided to take an unconventional path to a career in technology.
She completed the LaunchCode training at a rapid speed—taking only four months of a normally six-month-long program—and landed an apprenticeship that led to a full-time job at the Federal Reserve Bank of St. Louis, providing IT project management and governance.
Employers Need Digitally Skilled Workers for 21st Century Jobs
Like Kimberly, many American workers are looking for opportunities to increase their digital skills in response to a swiftly changing labor market.
Technological advances such as robotic process automation, machine learning and artificial intelligence have enabled automation of routine tasks. These changes have redefined which skills are in demand, while putting a high premium on digital expertise.
"Digitally intensive" jobs are growing
Computer and IT occupations (think network architects, database administrators, analysts and developers) were projected to grow 12% from 2018 to 2028 — "much faster than the average for all occupations," according to the Bureau of Labor Statistics. Such jobs often require four-year degrees.
But a 2017 study (PDF) by Burning Glass Technologies concludes that the number of many types of jobs with digital skill requirements is fast growing, with 82% of middle-skill jobs being "digitally intensive." Middle-skill jobs are those that require education beyond high school but do not necessarily require a four-year college degree. The Burning Glass study categorized digitally intensive jobs into three groups:
"Door openers," which require proficiency with basic productivity software.
"Career advancers," which may require skills in CRM, CAD software or programming.
Specialized roles, which include jobs in health care, health information technology and machining technology.
Digitally intensive middle-skill jobs often pay more than nondigitally intensive jobs, and they offer greater opportunities for advancement, the study showed.
Are workers' skill sets meeting the demand?
But employers are having a hard time finding these workers and providing the necessary training to upskill their workforce.
A 2019 report (PDF) by the Urban Institute notes that 16% of 16- to 65-year-olds lacked basic digital skills, with some groups showing bigger gaps: Some 41% of adults with less than a high school diploma lacked basic digital skills, along with 35% of Hispanic adults and 22% of black adults.
Meanwhile, a 2019 brief (PDF) by the Federal Reserve Bank of Philadelphia underscores the challenges employers and technology training providers face in preparing workers:
Training providers are finding it difficult to keep up with the pace of technological innovation.
Organizations that provide nontraditional work programs with applicable digital skills training are finding a lack in flexible funding from the public sector.
Who Pays for Digital Skills Training?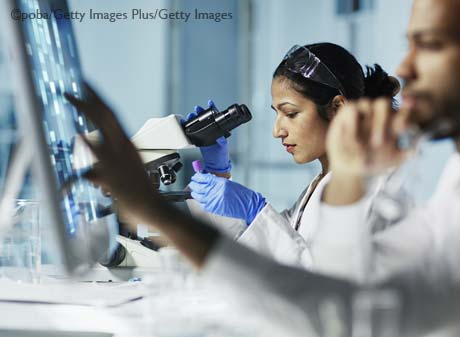 The Philadelphia Fed's report also notes that jobs in health care, manufacturing and finance are becoming more technologically advanced. Meanwhile, the perceived cost burden associated with upskilling in these industries may be placed on the worker.
Although some workers are able to increase their digital skills through employer-sponsored training programs, many individuals are having to seek out training opportunities on their own. This can be costly and take time away from their jobs.
This is particularly concerning for low- and moderate-income workers, considering that in the Fed Board of Governors' 2019 report (PDF) on the economic well-being of households, almost 40% of American adults report being unable to cover a $400 emergency with cash, savings or a credit card charge that they could quickly pay off.
It comes down to opportunity cost, with workers weighing the future benefits of, say, enrolling in a technical training program against foregone wages and additional childcare expenses.
Living "in the thick of it all"
For Kimberly, her brother's tip about LaunchCode was a blessing.
"I told him about taking out student loans, and he said, 'This program is free. Why don't you look into it?' I went out immediately and did the application and the assessment. I found out that evening I got in the class, and I was so excited I could not explain it," she says. "I thought, 'I'm going to change my life and career.'"
Still, she recalls how hard it was to balance life, work, training and studying.
"There was a lot going on during that four months' time, a lot of learning and a lot of struggle. I had a job and I would leave that job early. I would study," she says.
"Fortunately, my oldest daughter was a great cook and would take care of her younger sister, but it was tough —it was hardcore. Four months of nonstop studying on the weekend. My kids kind of raised themselves during that time. They were about 15 and 13 years old. Financial barriers, you name it, I was in the thick of it all."
Looking Beyond the Traditional College Degree
While bachelor's degrees in computer science and information technology are critical, they are not enough to close the job gap in technology. As the cost of college tuition continues to rise, employers—especially those in the technology industry—may need to expand their focus beyond traditional degrees and academic test scores in order to find the talent they need to grow and prosper.
As labor market tightness persists, some employers are beginning to hire based on skills and competencies rather than on whether a candidate has a four-year degree.
In Kimberly's case, although she had a degree in a different discipline, she was hopeful about translating her hard-earned project management skills into a fresh career in technology. Doing so required learning a new language and the logic of programming, as well as facing doubts.
"Overcoming fear was a big thing," she said. "Just having to really believe in myself that I could do something different, getting out and talking to everyone I could possibly talk to."
Before joining the St. Louis Fed and being paired with a supportive mentor, Kimberly recalls how one community advisor at LaunchCode encouraged her to persevere: "She said to me, 'Whatever you do, don't give up. I will help you get a job, just stick with it.' And those words just resonated with me so much."
Opening doors for "opportunity occupations"
If more individuals like Kimberly are able to increase their digital skills and find placement with employers who are embracing skills-based practices, additional doors may open to lower-skilled workers to backfill certain jobs, move into middle-income opportunities and expand into "opportunity occupations"—professions that don't necessarily require a four-year degree but pay at or above the national annual median wage.
According to a 2019 study (PDF) by Cleveland and Philadelphia Fed researchers, some of the largest opportunity occupations could experience above-average growth through 2026 and are not considered to be at significant risk of automation.
These "higher growth, lower automation risk" occupations include those in health care (registered, licensed practical and licensed vocational nurses) and the skilled trades (plumbers, HVAC mechanics, construction supervisors and electricians), along with sales reps and computer support specialists.
---
Coming next: Part II will focus more on opportunities to invest in digital skills. I'll feature real St. Louis-area organizations that are greeting the automation era head-on.
This blog explains everyday economics, explores consumer topics and answers Fed FAQs. It also spotlights the people and programs that make the St. Louis Fed central to America's economy. Views expressed are not necessarily those of the St. Louis Fed or Federal Reserve System.
---
Email Us
All other blog-related questions