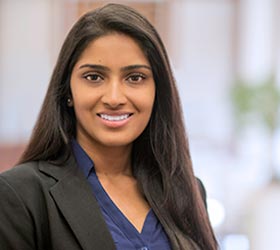 Internships can be a struggle. They are difficult to find. And even when you do find one, there's no guarantee it will be engaging and meaningful.
At the St. Louis Fed, however, my internship was an entirely different experience. I wanted to be challenged, respected and trusted. I wanted to learn about not only the work in my department, but also the organization and its leaders. I wanted to improve.
The St. Louis Fed gave me all this and more: I was constantly inspired by the people I worked with. I was given meaningful work that challenged me to learn, try my best, and provide new insights. I felt supported by my team, yet was given feedback allowing for my growth.
Even better, I had a class of 30 interns that I bonded with over first-day mishaps and presentation typos. Talking to the other interns, I realized that we shared positive sentiments across the board … even though we worked in different departments across the Bank.
So, I asked them three questions:
What was the coolest or most inspiring thing about your internship?
What did you learn that you will take with you (back to school or life)?
What surprised you, if anything?
---
Ascale Carla Beghin, Treasury Support Intern
Coolest thing: Within my department, I've been able to learn about the people, processes and tools which are the future of the Federal Reserve and Treasury. The coolest thing about this internship is getting to see those inner workings of initiatives that support and drive change across the nation, and knowing that we helped further those goals in even the smallest way.
Key takeaway: I learned about "managing up," and that it is critical for success in any work environment. I haven't figured out how to do it yet — I think it's a journey, not so much a cut-and-dry objective — but I'm happy to have begun the learning process.
Surprised by: How much is going on in this Bank alone. This is my second summer, and I still feel like I've only seen the tip of the iceberg.
---
Chris King, Information Technology Intern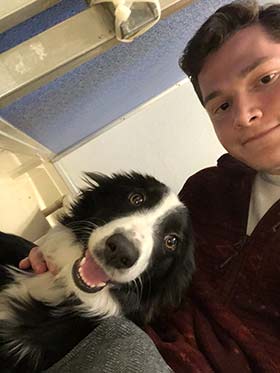 Coolest thing: Hands down, having the ability to get engaged right away and actually contribute to the organization. I was encouraged to take ownership of projects I worked on. I'd say the next coolest thing was being able to interact with people from all over the St. Louis Fed. Business areas across the Bank are pursuing projects to reach certain goals. Being in information security means that we need to assist all of these areas in reaching their goals in as securely a manner as possible.
Key takeaway: I think some of the most impactful things I will take back with me are two pieces of advice given to me by colleagues:
The first is that it's important to always keep your mind open to new experiences and to never stop learning. You might end up in a career you never thought you'd enjoy because you never know what you really vibe with until you try it out.
The second is that no matter what I do, make sure to do the best I possibly can. Even if it's folding boxes, I'm going to make sure I fold the best box possible. Of course, not everything is going to go as planned, but I never want to look back at a project and think, "Man, I really should have tried harder."
Surprised by: Coming in, I thought that the Federal Reserve wouldn't have a large focus on new technology solutions. However, I quickly found out the exact opposite is true after I was integrated into my team. There's some really cool projects going on here – especially in the mobile app and internet of things (IoT) environments.
---
Austin Enz, Banking Supervision Intern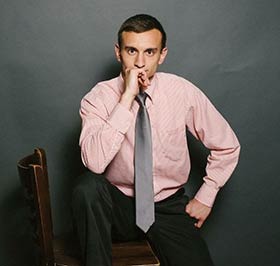 Coolest thing: Definitely the opportunity to work alongside bank examiners on a real bank exam. Not many internships provide the chance to do the real, full-time employee work, so having the opportunity to do so is a game changer for me.
Key takeaway: With regards to college, I now have so much knowledge of the central banking / banking industry that I can leverage in my finance courses. In terms of life lessons, I've learned the importance of continuous learning and education to better myself.
Surprised by: The culture here at the St. Louis Fed surprised me the most. I was expecting everything to be strict and nonflexible, but I found it to be the opposite in reality: my co-workers and managers are personable, and I was able to have a certain autonomy in the work I did.
---
Suvy Qin, Research Intern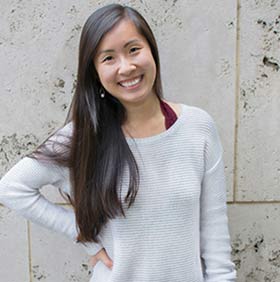 Coolest thing: Getting to meet other people in other divisions and business lines, and hearing about how they ended up where they are. Some of the most memorable moments come from great conversations from a lunch date or coffee chat that gave me even more ideas for all the possible options that I have to pursue my interests and use my skill sets.
Key takeaway: One thing I learned how to do was be a better problem-solver, especially in the context of web development. I had to learn and use tools that I had never used before, but I was challenged in a healthy way and it really pushed me to be creative with my resources and knowledge!
Surprised by: The amount of different roles and paths that the Bank has to offer! I really wasn't aware that the St. Louis Fed had so many different business lines that are growing still. I also really was surprised that the Bank encourages people to keep learning, especially in the way that they support you to continue with your education, or the amount of professional development that they offer.
---
Olivia Weinberger, Treasury Cash Forecasting Intern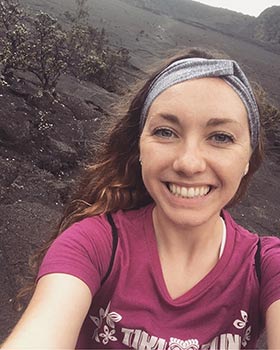 Coolest thing: Spending time on a project and seeing how it got implemented into my area. I was given relevant work that was also interesting to me. I was treated as a valued team member and always felt included in what was going on. All of these things contributed to the positive experience that I had working in Cash Forecasting. It also turned out to be an inspiring experience because of the people I was surrounded with on a daily basis. The variety of thoughts and ideas that were discussed has inspired me to keep learning more as I get older, and that learning is not something that needs to end when college does.
Key takeaway: One of the many things I learned from this internship was the value of reading. I've always loved to read, but as I've gotten older it's something that's gotten away from me. From talking to many different people around the Bank and hearing presentations from various senior managers, I noticed that reading was something that was brought up a fair amount. I got a lot of new book recommendations, and the value of reading was never put lightly. This is something I will remember going forward for my last year of college and for life in general.
Surprised by: How seriously I was taken, despite just having the title of an intern. I felt that my ideas were always heard and respected just as much as anybody else in the room. This helped build my confidence throughout the summer and led to me to sharing my thoughts more, rather than keeping them to myself.
---
And Now, My Biggest Takeaway …
From the author: My biggest takeaway was some advice I received by a senior executive at the St. Louis Fed during an introduction meeting I was able to set up. He said that being good at your job is not simply waking up and doing your job. It is when you have the drive and aspirations to continually improve your performance, yourself, and those around you — driving the organization as a whole forward.
It's an incredibly unique and cool feeling to be given the opportunity to apply what I've learned in college towards meaningful projects that make me feel a part of the team and the organization.
Every intern's experience at the St. Louis Fed is unique, but what we all had in common was rewarding work, supportive teams, and encouragement to step outside our own bubbles and get to know the Bank and its people.
Apply for a Summer Internship at the St. Louis Fed
Recruiting for summer 2019 internships is now under way.
This blog explains everyday economics, explores consumer topics and answers Fed FAQs. It also spotlights the people and programs that make the St. Louis Fed central to America's economy. Views expressed are not necessarily those of the St. Louis Fed or Federal Reserve System.
---
Email Us
All other blog-related questions