A Growing Trade Deficit? Medical Goods Imports Plays a Role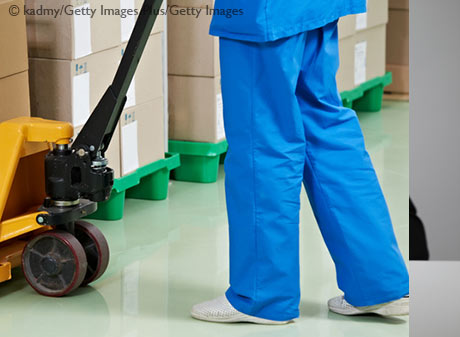 Typically, the U.S. trade deficit narrows during a recession. However, the deficit actually widened by about 20% from January to June. A recent Economic Synopses essay explored this increase, finding that demand for essential medical goods played an important role.
Exports, Imports and Recessions
Senior Economist Ana Maria Santacreu and Economist Fernando Leibovici noted that both exports and imports of goods fell during this period, which isn't unusual during recessions. During the Great Recession, for example, both exports and imports fell as well.
However, imports typically drop faster than exports during a recession, which is why the trade deficit narrows, they explained. The Great Recession saw exports fall by 24.6%, while imports fell 34.3%, leading to the trade deficit narrowing.
Exports, Imports and the Pandemic
The current recession has also seen both exports and imports drop. However, exports have fallen faster:
From January to June, exports of U.S. goods fell about 25%.
Over the same period, imports of goods fell about 17%.
Santacreu and Leibovici homed in on the exports and imports of essential medical goods during this period. They noted that production of such goods is concentrated in a few countries, making other nations reliant on imports. The U.S. in particular accounted for about one-quarter of world imports of such equipment in 2018.
For the period January through June, imports of essential medical goods to the U.S. increased 215%, while U.S. exports of such goods increased just 9.4%.
"Thus, imports of medical goods have played an important role in the evolution of total U.S. trade from the start of the pandemic, mitigating the decrease in imports," the authors wrote.
Impact on Trade Deficit
Santacreu and Leibovici noted that the U.S. trade deficit in goods stood at $42 billion in January, with essential medical goods accounting for 0.81% of the total. By June, the deficit had risen to $50.7 billion, with essential medical goods accounting for 7.7%.
"Putting all these numbers together, we find that the widening of the gap between imports and exports of essential medical goods contributed to 41.3% of the increase in the U.S. trade deficit," the authors wrote.
Additional Resources
This blog offers relevant commentary, analysis, research and data from our economists and other St. Louis Fed experts. Views expressed are not necessarily those of the St. Louis Fed or Federal Reserve System.
---
Email Us
All other blog-related questions