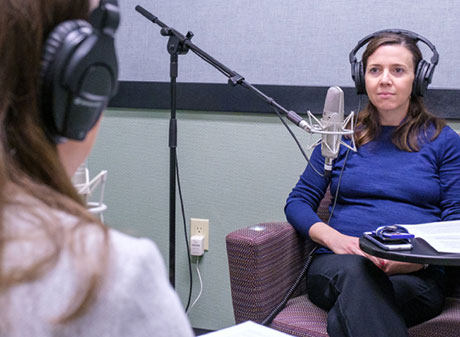 When Ana Maria Santacreu entered the Universitat de Valencia, economics wasn't her initial major. She had taken several technical courses in high school and even had an internship with Ford, so engineering was her first path.
"Then I realized very quickly that that's not what I wanted to do," Santacreu said. "The courses were a little too abstract for me."
Her parents both studied economics, so rather than studying physics or mathematics in line with her major, she gravitated to their books on economics. She quickly became fascinated with the myriad aspects that economics entails: how a company is organized, how consumers make decisions, why countries trade with each other, etc.
At the end of her first year in engineering, she decided to transfer to economics. "And I loved it," she said, "and I've been doing that since then."
Santacreu, a senior economist with the St. Louis Fed, recounted her journey through the economics profession in a recent Women in Economics podcast.
Santacreu's journey led her through INSEAD—where she taught MBA students—before landing at the St. Louis Fed. Here, she has continued to focus her research on international trade, specifically how international trade and economic growth intersect. She gave an example of an American company trying to produce and sell its goods in China and how intellectual property rights can play a big role.
Suppose the company wants to license the rights to produce these goods to a Chinese company, In exchange, the American company would get royalties. However, if intellectual property rights are weak enough, the Chinese company could simply steal the technology for itself and produce the goods without paying royalties. This means American companies would avoid on producing their goods in China, potentially harming China's overall output.
"And my research is really looking at what could be the losses that China would be facing if they don't improve their intellectual property rights," Santacreu said. "So what I find fascinating about the research that I'm doing right now is that I can combine things I'm interested in from an economic point of view with policy questions that are relevant today."
Additional Resources