What Is the Impact of School Closures during the Pandemic?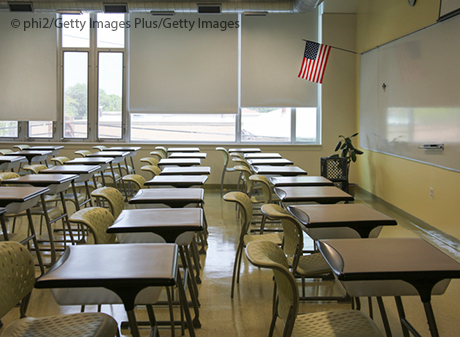 Many school districts have had to make the hard decision to teach virtually at the start of this academic year. But the impact of extended school closures goes beyond the classroom. The decision affects not only students and their families but also the labor market and the gender gap in wages, as parents devote more time to care for and instruct their children.
In a Timely Topics podcast episode earlier this year, Charles S. Gascon, regional economist and senior coordinator at the Federal Reserve Bank of St. Louis, discussed how the effects of school closings can ripple through the economy and society.
As the result of extended school closings, there could be long-term changes in worker productivity that lead to lost output and potentially lower wages, Gascon noted.
"So even though we know that many people are able to work from home, once you add the … burden of child care on top of it, it means they're probably not working as many hours, and if they are working, they're maybe not as productive," he said.
One issue is men tend to have higher incomes than women on average, Gascon pointed out, and that difference may force households to have lower-paid spouses give up their jobs to make time for the increased household responsibilities.
"Compound that with just the typical gender stereotypes that we see in society—this could basically exacerbate these (gender) gaps that have slowly narrowed over time, in many cases," he said.
Meanwhile, extended school closures can increase the educational disparities that already exist across households based on income and what resources they have available to them, Gascon noted.
For more on this subject, read Gascon's April 30 blog post, COVID-19, School Closings and Labor Market Impacts.
Additional Resources
This blog offers commentary, analysis and data from our economists and experts. Views expressed are not necessarily those of the St. Louis Fed or Federal Reserve System.
---
Email Us
All other blog-related questions