A Desire to Make a Difference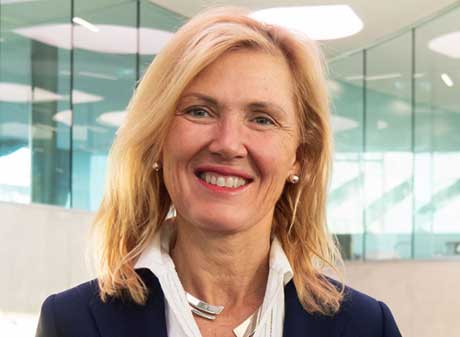 Beatrice Weder di Mauro, president of the Centre for Economic Policy Research, had ties to two countries while growing up. She lived in Guatemala but was born in Switzerland, so she went back to Switzerland at times to visit her grandparents. She noticed the income disparity between the countries, which was one of the factors that drew her to the field of economics.
"I was confronted with a huge gap in income between Switzerland and Guatemala," Weder di Mauro said. "Not only in income but also in trajectory because Guatemala is one of those countries that really has not succeeded in improving its quality of life for its people over decades. So, that certainly was one of the inspirations for studying economics. Because it became clear to me that this has a lot to do with good and bad policies."
In a Women in Economics podcast, Weder di Mauro discussed her career as an economist, during which she has worked for many world-renowned organizations, including the International Monetary Fund and the World Bank. She has also held high-profile roles on the Swiss Federal Commission on Economics and on Germany's Council of Economic Experts, and she has taught economics at various universities.
She encourages others to pursue a degree in economics due to its many opportunities to answer real-world questions. Yet she also recognizes the hurdles to succeed in economics, such as the math and quantitative requirements that students must fulfill.
Because of her teaching experience, "I am wondering whether we shouldn't have pathways for educating people about economics in a much more intuitive way," Weder di Mauro said. "And we want to have a large audience of people that understand sufficiently economics, so as to be able to identify the really big flaws in people's argument or in policymaker's argument and simply for making the right choices as citizens."
Additional Resources
This blog offers commentary, analysis and data from our economists and experts. Views expressed are not necessarily those of the St. Louis Fed or Federal Reserve System.
---
Email Us
All other blog-related questions