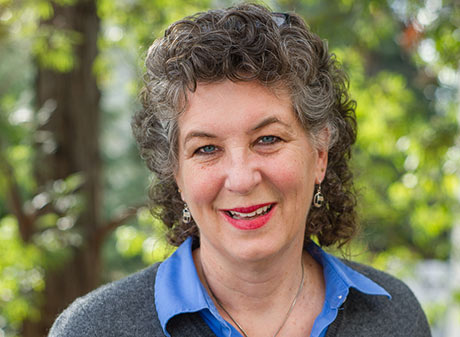 When Martha Olney was filling out her class schedule for her sophomore year of college, the English class she wanted was full. As she recounted in a recent Women in Economics podcast, it was well over 100 degrees that day, and the class sign-ups were taking place in the gymnasium.
Rather than continue to stand in line in a sweltering gym for that final class, she looked around for a faster option.
"There was no one in line at the economics table," Olney said. "I walked up. I said, 'Do you have a class that would fit my schedule?' They did."
While Olney was simply trying to finalize classes so she could leave to get some water, it turned out to be a game-changer in terms of her career.
"But what I found was that economics was a field that allowed me to take my math interest—because I had already declared the math major—and use it in something that applied to real people," Olney said. "It turned out to be a really good fit."
Olney parlayed that first economics course into a successful career as an economics professor, starting as an associate professor of economics at the University of Massachusetts, Amherst, and culminating in her current role as a teaching professor of economics at the University of California, Berkeley.
One of her personal passions as an economics professor is to see more women and underrepresented minorities enter the profession. She believes that research assumptions would be much better with a diverse set of voices.
"When we have a less diverse set of voices at the table, the assumptions that we make in our research are going to reflect that less diverse set of experiences," Olney said. "And that means we're going to be developing models that don't address all of the population, and we're going to miss things."
"I think selfishly, I want to see more women and more students of color taking economics because their voices in the classroom inform my thinking and inform the thinking of my colleagues," she continued. "And I think that's really important."
Additional Resources