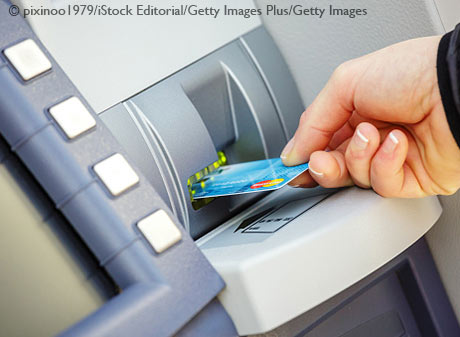 This post is part of a series titled "Supervising Our Nation's Financial Institutions." The series, written by Julie Stackhouse, executive vice president and officer-in-charge of supervision at the St. Louis Federal Reserve, appears at least once each month.
Before continuing her current line of blog posts on financial technology that she started last month, she is highlighting results from a recent study of bank accounts offered by a number of banks to the unbanked or underbanked. She'll return to fintech next month.
According to the Federal Deposit Insurance Corp. and the Census Bureau, about 1 in 4 households either do not have a savings or checking account, or do, but also rely on firms such as check cashers and payday loan centers for banking services. It's alarming because banking products are generally more cost effective than similar services from alternative providers. Moreover, a banking relationship can promote savings and provides a pathway to more sophisticated products and services.
Bank On Basics
The first Bank On initiatives sprung up in New York and San Francisco in 2006. In the dozen years since, more than 75 additional cities have formed Bank On coalitions. In 2012, a nonprofit organization called the Cities for Financial Empowerment (CFE) Fund began providing technical assistance, grant funding and other services to Bank On coalitions. The CFE Fund also set out standards1 for Bank On accounts to promote both low cost and low risk for customers. Standards include:
An initial deposit of $25 or less
A $5 maximum monthly maintenance fee
A $2.50 maximum out-of-network ATM charge
No overdraft fees
Free online bill pay and in-network ATM access
Direct deposit
Currently, 31 banks and credit unions—including some of the nation's largest banks—offer certified Bank On account products that meet the Bank On National Account Standards. With more than 21,000 bank and credit union branches offering accounts, the program has a national reach.
Measuring Bank On Effectiveness
Such programs are laudatory. But are they effective?
Last year, the CFE Fund saw the opportunity to assess Bank On's effectiveness. The St. Louis Fed, as a neutral party, was selected to analyze account data collected by four large financial institutions.
The results of the analysis are encouraging! The collected data indicate that:
Bank On customers use their accounts like typical bank customers, with about one-third taking advantage of direct deposit and more than three-fourths making debit transactions.
Account holders—many of whom were previously unbanked—are digitally active and make extensive use of online and mobile banking services.
Despite early fears, Bank On accounts do not "churn." They have similar closure rates (25 percent) to other bank accounts.
In short, these accounts perform in a manner consistent with that of a bank's existing customer base and at similar costs. As an added benefit for banks, data regarding account usage can be analyzed at the ZIP code level, allowing participating institutions to include Bank On accounts as a measure of access to financial services for Community Reinvestment Act purposes.2
Supporting financial institutions in meeting the needs of consumers with low-to-moderate income is important to the Federal Reserve System. For that reason, the St. Louis Fed will collect and analyze Bank On account data in 2019, expanding the analysis to nearly all financial institutions that offered a Bank On certified account in 2018.
Notes and References
1 See the Bank On National Account Standards published by the Cities for Financial Empowerment Fund.
2 The Community Reinvestment Act is a federal law that requires regulators to assess the lending and investment record of each bank or thrift in helping to fulfill its obligations to the community. A bank's CRA evaluation is taken into account when approving mergers, charters, acquisitions, branch openings and deposit facilities.
Additional Resources
This blog offers relevant commentary, analysis, research and data from our economists and other St. Louis Fed experts. Views expressed are not necessarily those of the St. Louis Fed or Federal Reserve System.
---
Email Us
All other blog-related questions