By Robert Hopkins, Senior Vice President, Little Rock Branch
This year marks the 100th anniversary of the St. Louis Fed's Little Rock Branch.
The original Branch opened for business Jan. 6, 1919, in leased space in the Southern Trust Building, which sits directly across the street from our current location inside the Stephens Building. There were 38 employees in 1919 when we got our start, and today we have about 30.
Much has occurred between then and now.
Once our Branch was established, Fed member banks were able to keep all reserves on deposit in Little Rock, rather than in St. Louis, and receive currency and coin from Little Rock as well. Check collection and loans and discounts were also handled through the new Branch.
Providing payments services to financial institutions and the public dominated activities for the vast majority of our 100-year existence.
Along the way, the number of customers and operational responsibilities grew. As we required more space, we built two Branch buildings in downtown Little Rock, one in 1924 and the other in 1966.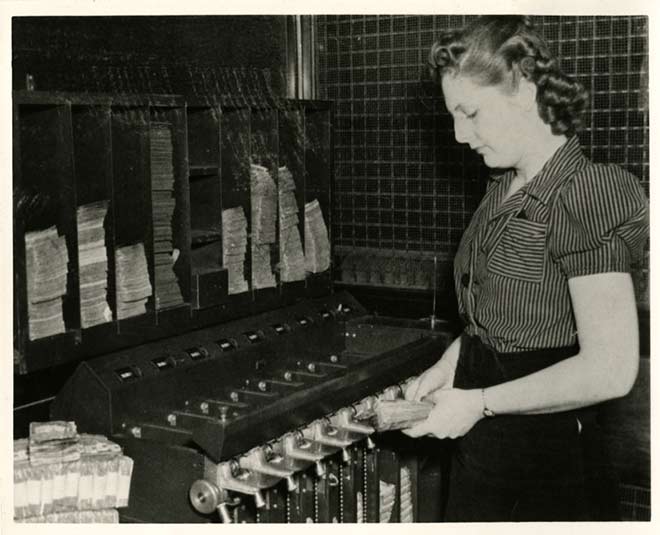 Employment peaked around several hundred and drifted lower as technology fostered operations centralization. In 2003, restructuring decisions within the Federal Reserve System affecting Cash and Check departments resulted in a new mission for Little Rock.
Of the little over 100 employees at the Branch in 2004, five of us moved to the smaller quarters in the Stephens Building in 2005 to concentrate on the Fed's role in community development, economic education and monetary policy. In doing so, we established a model for other Reserve Districts to follow when contemplating changes to their branch offices.
Bank Supervision
This skeleton staff did not last long, as bank examiners were staffed at Branch locations. Today the majority of the Little Rock Branch staff helps supervise 36 state member banks in Arkansas—and many more across the Eighth District.
I frequently hear from bankers across the state telling me how much they appreciate having examiners living in Arkansas.
Community Development
Our work in community development, which focuses on improving low- and moderate-income communities, has been coordinated out of the head office in St. Louis for a number of years.
Locally, we have made a significant impact in the area of community and economic development finance. Through our intermediation, local foundations have modified their approach to funding projects by working with community development financial institutions. Today we have a good group of funders in Arkansas working together to fund community investments.
We also have been heavily focused on workforce development initiatives, and we are providing leadership in this discipline across the Eighth Federal Reserve District.
Economic Education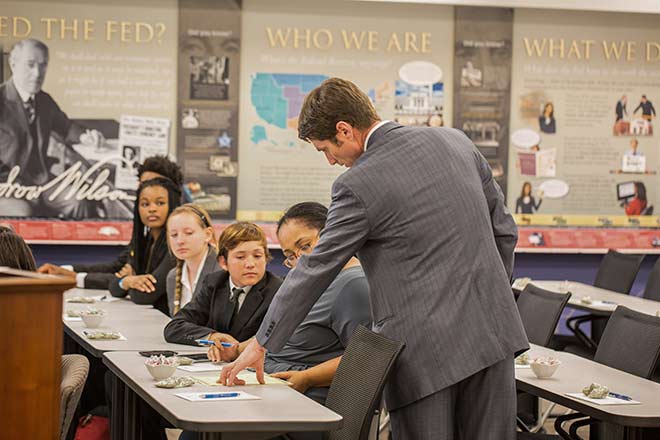 We have always provided economic education resources and outreach on some level. Over the past few years, we've expanded our relationships nationally and in the state. Having become a leader in standards development and curriculum materials specific to Arkansas, the Little Rock Branch is at the forefront of education standards revisions and implementing new initiatives.
For example, last summer, partnering with the Arkansas Securities Department and Economics Arkansas, we provided content training and resources to educators in various locations statewide, assisting them to implement the required legislative changes for high school graduation.
We frequently assist school districts, their leadership, educational cooperatives, and college and universities in matters affecting economic education, financial literacy, teacher preparation and curriculum development.
We work intentionally to connect with OMWI (Office of Minority and Women Inclusion) schools, reaching 100% outreach to those institutions in the Little Rock zone and developing strong working relationships with many educators and school officials.
Economic Insights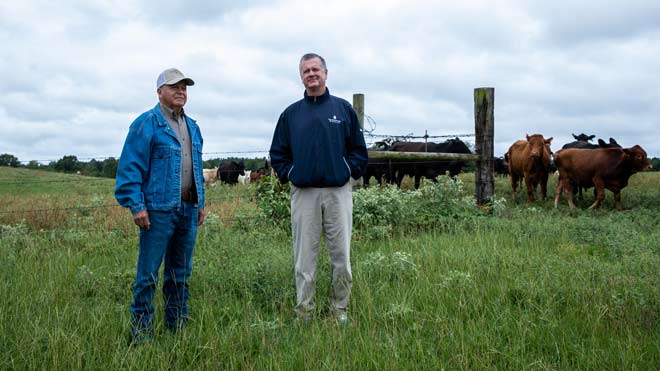 Through the years we have had tremendous support from bankers, other business leaders and community leaders to help us carry out our mission.
We have a terrific board of directors committed to providing St. Louis Fed President James Bullard and the Research staff with detailed anecdotal economic information feeding into the monetary policy process. In turn, our economists visit Little Rock many times each year to share their research and insights with board members, bankers and others.
Serving the Public Good
What has really stood out to me when reviewing our history is the consistent focus on our responsibility to serve the public good in all that we do.
I have been with the Fed for over a third of our centennial and at the Branch for a fourth of it. In my career, I have seen this commitment to public service displayed in many ways, by individuals serving in every area. It is a commitment that will continue.
Additional Resources