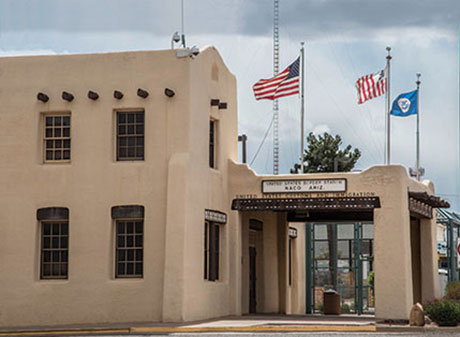 Thinkstock/Rex_Wholster
Unauthorized immigration has continued to be a prevalent topic in the news. So, have trends changed over the past several years? A recent Regional Economist article explored trends in unauthorized immigration.
Research Officer and Economist Subhayu Bandyopadhyay and Research Associate Asha Bharadwaj covered three areas in their article:
How the population of unauthorized immigrants has evolved in recent years
Where unauthorized immigrants come from and where they go
How U.S. enforcement (measured by deportations) has evolved
Evolution of Unauthorized Immigrants
Bandyopadhyay and Bharadwaj noted that the total unauthorized immigrant population was 3.5 million in 1990 and grew throughout the decade to reach 6.5 million in 1999. The population continued growing up until the Great Recession, with the population reaching 11.8 million. It then fell to 10.8 million by 2009. The most recent estimate put the population at around 10.7 million in 2016.
"The overall picture is one of a sharp rise in unauthorized immigration at the turn of the century, followed by modest growth until 2007 and then a leveling off," the authors wrote.
Where Do Unauthorized Immigrants Come from?
Bandyopadhyay and Bharadwaj noted that Mexican nationals made up the bulk of unauthorized immigrants (around 57 percent) in 2005. The share of unauthorized immigrants coming from Mexico peaked in 2008 at 7.0 million (60.6 percent) before declining to 6.6 million (54.8 percent) of the total in 2014.
"The initial drop was probably associated with the Great Recession, but we have not seen increases in recent years due to a combination of factors, including demographic changes in the Mexican economy (such as the slowdown of population growth and decline in fertility rates)," the authors explained.
They also noted a step-up in enforcement in the past few years:
The budget for U.S. Customs and Border Protection increased from $6.3 billion in 2005 to $11.7 billion in 2012.
The size of the Border Patrol doubled from 2004 (around 10,800 agents) to 2012 (around 21,400 agents).
Bandyopadhyay and Bharadwaj also noted the next top countries accounting for unauthorized immigrants as of 2014 were, in order: El Salvador, Guatemala, India, Honduras and the Philippines. "However, the overall contribution of any of these nations is not large, with El Salvador—the largest among these nations—contributing only 5.8 percent of the total unauthorized immigrant population in 2014," they noted.
Where Do Unauthorized Immigrants Go?
The authors noted that the top states hosting unauthorized immigrants in 2014 were California, Texas, Florida, New York, Illinois and New Jersey, with California and Texas combining to account for around 40 percent of the total. "This is not surprising given that these two states share borders with Mexico, the largest source for unauthorized immigrants," Bandyopadhyay and Bharadwaj wrote.
Each of these states saw a significant increase in its unauthorized immigrant populations from 1990 to 2014, with Texas' growth perhaps the most remarkable. Texas hosted 440,000 unauthorized immigrants in 1990, then up to 1.9 million in 2014.
Enforcement of Unauthorized Immigration
Bandyopadhyay and Bharadwaj noted that deportations totaled around 30,000 in 1990, or around 0.9 percent of the total pool of unauthorized immigrants. The number peaked in 2013 at 433,000, or 3.6 percent of the pool. In 2016, the number was 340,000, or 3.0 percent of the pool.
"As mentioned earlier, U.S. enforcement has gone up in recent years compared with enforcement in the early 2000s, which has probably led to a greater proportion of unauthorized migrants being detected and deported," the authors wrote.
Notes and References
1 In 2012 dollars, the budget increased from $7.4 billion to $11.7 billion.
2 Meissner, Doris; Kerwin, Donald M.; Chishti, Muzaffar; and Bergeron, Claire. Immigration Enforcement in the United States: The Rise of a Formidable Machinery. Washington, D.C.: Migration Policy Institute, 2013.
Additional Resources