Diversity in the Economics Profession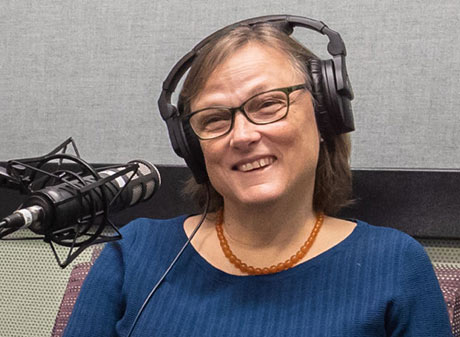 Had Amanda Bayer listened to her father's advice about college, she might never have found economics. "I showed my list of courses to my dad, who immediately said, 'Oh, don't take economics. I want you to like college,'" she said.
While she initially listened, Bayer—who is now a professor of economics at Swarthmore College—eventually took an economics class and had a fantastic professor who got her hooked.
In this Women in Economics podcast, Bayer discusses her path to becoming an economics professor as well as her role as a visiting senior adviser at the Federal Reserve Board of Governors. Her work on diversity in economics led to the opportunity with the Board. "[T]he Board of Governors approached me to say, 'Can you come share with us some of your research and help us to rethink some of our own procedures, some of our own habits to make us more diverse, inclusive and innovative?'" she said.
In one study, Bayer and her colleagues (Syon Bhanot and Fernando Lozano) sent out two simple emails to incoming college students about the diversity of topics economists investigate. "[W]e found that women and underrepresented minority students were more likely to complete an econ course in their first semester of college as a result of this very light outreach," she said.
Additional Resources
This blog offers commentary, analysis and data from our economists and experts. Views expressed are not necessarily those of the St. Louis Fed or Federal Reserve System.
---
Email Us
All other blog-related questions