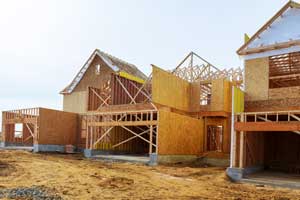 Thinkstock/photovs
Today, we're highlighting some research the St. Louis Fed has recently produced that you may have missed.
Economic Synopses
The Housing Supply Puzzle: Part 1, Divergent Markets
Homebuyers looking for lower- and middle-tier housing have been increasingly priced out of the new-home market.
The Housing Supply Puzzle: Part 2, Rental Demand
Several consecutive years of rental market strength appear to have contributed to the current housing shortage.
The Housing Supply Puzzle: Part 3, Price Gaps
Growth in the price gaps between housing tiers appears to have reduced for-sale inventories in U.S. residential markets.
Review
Top Earners: Cross-Country Facts
The authors provide a common set of life cycle earnings statistics based on administrative data from the United States, Canada, Denmark and Sweden. They find three qualitative patterns, which are common across countries:
First, top-earnings inequality increases over the working lifetime.
Second, the extreme right tail of the earnings distribution becomes thicker with age over the working lifetime.
Third, top lifetime earners exhibit dramatic earnings growth over their working lifetime.
Models of top earners should account for these three patterns and, importantly, for how they quantitatively differ across countries.
Regional Economist
Gauging Debt Levels in the U.S. and Eighth District
The amount of consumer debt has exceeded a 2008 peak. But in inflation-adjusted terms, the current debt level is still below the peak set during the Great Recession.
This blog offers relevant commentary, analysis, research and data from our economists and other St. Louis Fed experts. Views expressed are not necessarily those of the St. Louis Fed or Federal Reserve System.
---
Email Us
All other blog-related questions