How Tourism Affects China's Current Account Surplus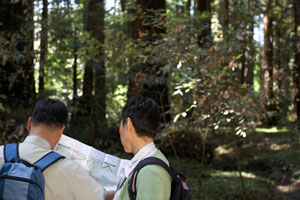 Thinkstock/Domus
China has been a net lender to the rest of the world for many years. However, the relative size of this current account surplus has declined significantly from its peak in 2007. A big factor behind the decline? A rise in Chinese tourism.
In a recent Economic Synopses essay, economist Ana Maria Santacreu examined the decline in the size of China's current account surplus in recent years and how the increased Chinese tourism has helped keep the surplus in check.
The Rise and Fall of China's Current Account Surplus
Since 2000, China has been running a current account surplus. It reached a high of 10 percent of gross domestic product (GDP) in 2007 before declining to 1.8 percent in 2011. It has remained relatively stable since then and was about 3 percent of GDP in 2015.
Santacreu said the current account comprises three main categories:
Trade balance, or net earnings on exports of goods and services minus payments on imports of goods and services
Net income to foreign factors, such as compensation of employees and investment income
Transfers, such as remittances and donations
She said that the main factor in the smaller current account surplus has been a decline in China's trade surplus. The trade surplus rose to a high of around 9 percent of GDP in 2007 and was 3.5 percent of GDP in 2015, almost mirroring the rise and fall of the current account surplus.
Goods vs. Services
Santacreu explained that this decline in China's trade surplus has been driven by both a decline in the surplus of traded goods and an increase in the deficit of traded services. She noted, however, that the surplus of traded goods has increased again since 2011, while the deficit of traded services has become more pronounced.
"Interestingly, trade in services was roughly balanced between 2000 and 2007 and later became a deficit, reaching around –1.7 percent of GDP by 2015," Santacreu noted. "Thus, even though the value of China's exported goods has exceeded the costs of its imports, China has been importing more services than it has been exporting."
She added, "Even more interesting is the fact that the increase in China's services deficit has prevented its current account surplus from rising despite the increased trade surplus in goods."
The Effect of Chinese Tourism
Santacreu did a deeper dive into the composition of China's trade in services as a percentage of GDP. She found that "China's increasing services deficit has been driven mainly by overseas tourism-related consumption." (For a figure showing trends in services categories as a percentage of GDP, as well as how travel compared with other categories, see the Economic Synopses essay "The Rise in Chinese Tourism and Its Effects on the Balance of Payments.")
She cited a recent report that showed how the increased tourism has been fueled by two main population groups in China: millennials and the growing middle class.
"On the one hand, young people travel for exposure to overseas experiences," Santacreu noted. "On the other hand, Chinese travel for shopping, which accounted for 30 percent of overseas Chinese spending in 2015."
What Might Affect the Trend?
She concluded, "Overall, the increasing trade deficit in services, spurred mainly by the rise in tourism, seems to be an important factor in the recent trend in China's current account. As a result, the current account surplus is increasing only slightly despite a larger increase in net exported goods in recent years."
This trend could be affected by exchange rate fluctuations that make it more costly to travel, she said.
"For instance, a depreciation of the yuan could slow the increase in the travel services deficit while concurrently increasing the earnings in exports of goods—all of which could generate a larger current account surplus," Santacreu explained.
Notes and References
1 Kawano, Sho; Lu, Joshua; Tsang, Ricky; and Liu, Jingyuan. "The Chinese Tourist Boom: Where Now, Where Next?" Goldman Sachs Macroeconomic Insights, The Asian Consumer, Nov. 20, 2015.
Additional Resources
This blog offers commentary, analysis and data from our economists and experts. Views expressed are not necessarily those of the St. Louis Fed or Federal Reserve System.
---
Email Us
All other blog-related questions