By Kevin Kliesen, Business Economist and Research Officer
The St. Louis Fed's Economic News Index1 predicts that real GDP will increase at a 3.6 percent annual rate in the third quarter, according to data through Sept. 2. If realized, this would be substantially stronger than the 1.1 percent annual rate of increase registered in the second quarter, as can be seen in the figure below.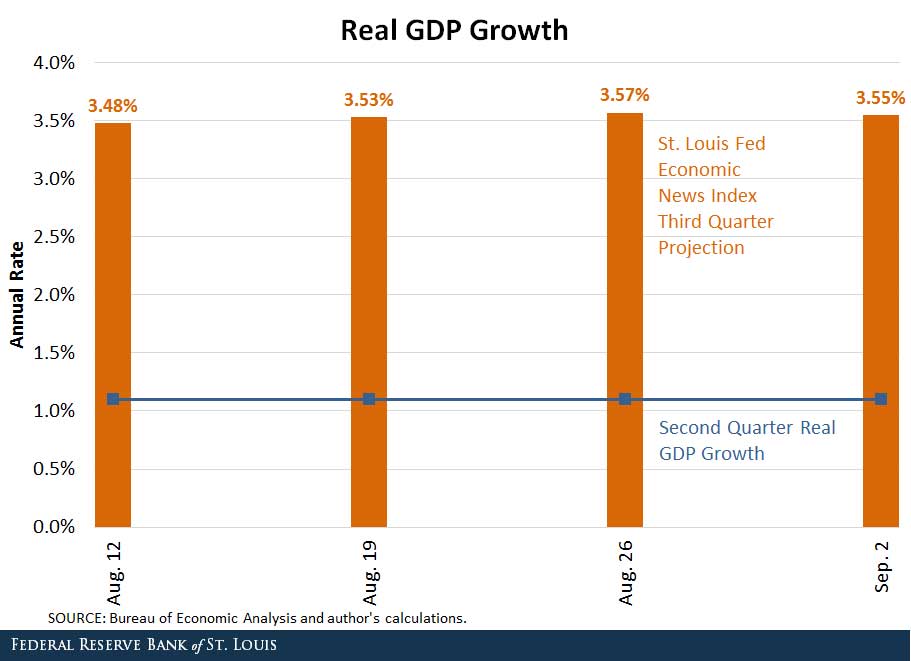 But if real GDP advances at a 3.5 percent rate in the third quarter, the economy's four-quarter growth rate will remain around 1.5 percent. This is about 0.5 percentage points less than its average growth rate registered during the current economic expansion since the second quarter of 2009.
Notes and References
1 For information on index, see the blog post "St. Louis Fed Index Forecasts Bounce Back in Real GDP Growth." This data series will eventually be available through the Federal Reserve Economic Data (FRED) database.
Additional Resources