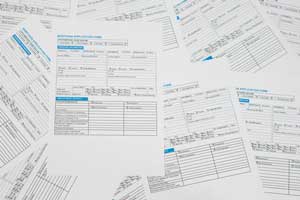 Thinkstock/MattKay
Mortgage debt remains the largest share of debt for many households, but its share has been on the decline, according to the latest issue of the Quarterly Debt Monitor.
Don Schlagenhauf, chief economist of the St. Louis Fed's Center for Household Financial Stability, and Lowell Ricketts, senior analyst of the center, noted that mortgage debt comprised 74 percent of total debt nationally at its peak in the third quarter of 2007.
Following the peak, however, consumers shed $340 billion in mortgage debt in a year. This was one factor in mortgage debt's share of total debt declining 6 percentage points since the peak.
Importance of Other Debt Grows
Schlagenhauf and Ricketts noted that per capita mortgage debt grew marginally in the second quarter on a year-over-year basis. This was the first increase since the first quarter of 2009.
Auto and student debt, on the other hand, have grown rapidly and have increased their share of total debt. The authors noted that auto and student debt have grown 2.2 percentage points and 6.4 percentage points, respectively, since the third quarter of 2007. The two categories now account for 9.1 percent and 10 percent of total debt, respectively.
Changes in Per Capita Debt Levels
Mortgage debt grew 0.6 percent in the second quarter of 2016 on a year-over-year basis, while home equity lines of credit decreased 2.3 percent. All other categories of consumer debt rose during the second quarter:
Auto debt rose 8.3 percent.
Credit card debt rose 1.9 percent.
Student debt rose 3.9 percent.
Additional Resources