Consumer Debt Grew, Fell Slower in Eighth District Versus the Nation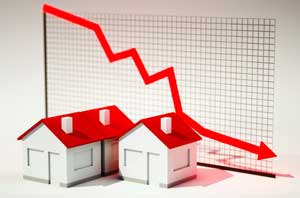 Thinkstock/Petmal
The run-up in consumer debt prior to the Great Recession was milder in the Eighth Federal Reserve District than in the nation as a whole, according to the most recent issue of In the Balance.
Don Schlagenhauf, chief economist for the St. Louis Fed's Center for Household Financial Stability, and Lowell Ricketts, the Center's senior analyst, examined the trend in consumer debt since 2003 as part of their recently released Quarterly Debt Monitor. This offering will track and analyze new developments in and delinquency measures for select types of consumer debt.
Schlagenhauf and Ricketts examined total real per capita consumer debt as part of the release. The figure below shows debt growth since 2003 for the nation and the Eighth District.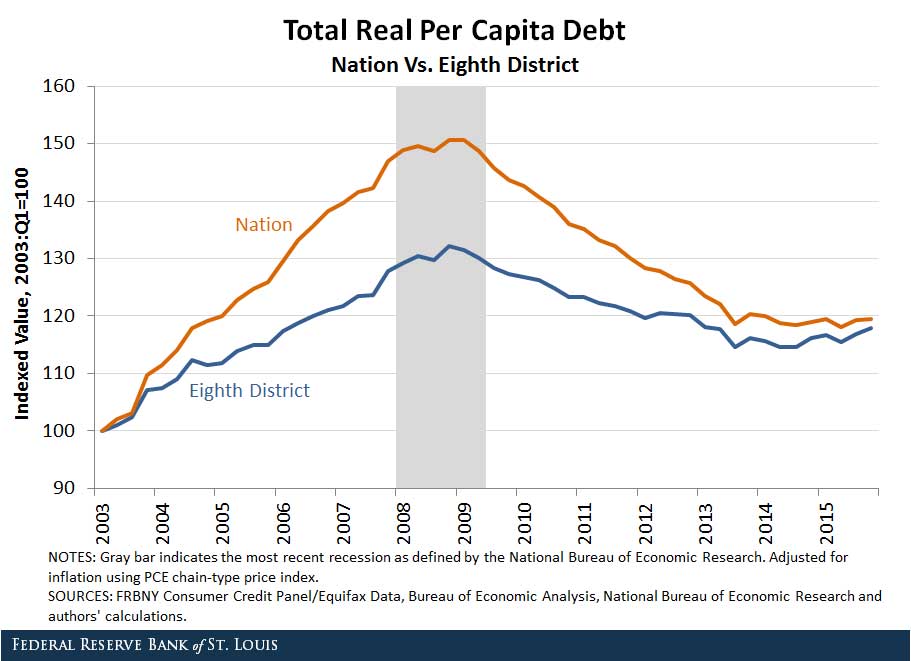 The authors noted that total per capita debt in the nation increased around 50 percent between the first quarter of 2003 and the third quarter of 2008. Debt then declined until the second half of 2013 and has essentially been flat since.
Schlagenhauf and Ricketts noted that the pattern was similar for the Eighth District, though the run-up and deleveraging process was milder. They wrote: "More affordable house prices within the District played a big role in moderating the growth of overall mortgage borrowing. In turn, this protected consumers from the worst of the housing crash."
Notes and References
1 The Eighth District includes all of Arkansas and parts of Illinois, Indiana, Kentucky, Mississippi, Missouri and Tennessee.
Additional Resources
This blog offers relevant commentary, analysis, research and data from our economists and other St. Louis Fed experts. Views expressed are not necessarily those of the St. Louis Fed or Federal Reserve System.
---
Email Us
All other blog-related questions