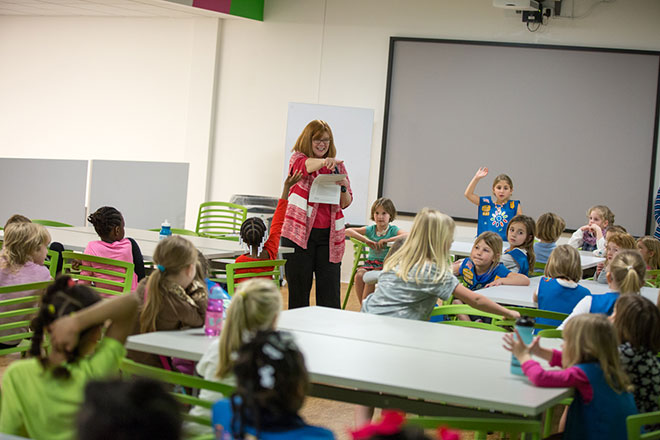 ST. LOUIS ‑‑ The Institute for Financial Literacy awarded the economic education team from the Federal Reserve Bank of St. Louis for its activities and lessons created for Girl Scouts.
The 2018 Excellence in Financial Literacy Education (EIFLE) Award for Children's Education Program: General was given for the Girl Scout Financial Literacy Badges Made Easy. These resources help scouts earn badges and leaves related to economics and personal finance.
"We developed our Girl Scout resources to provide Daisy, Brownie, Cadette, and Junior leaders with easy-to-use materials to help girls earn leaves and badges. It is an honor to have our work recognized with an EIFLE award," said Barb Flowers, economic education coordinator.
In addition, economic education videos from the St. Louis Fed help Boy Scouts earn the Personal Management merit badge.
The EIFLE awards recognize leaders in the field of financial literacy education. Flowers received the EIFLE award Monday at the Institute for Financial Education's annual meeting in Orlando, Florida. The Institute for Financial Literacy is a nonprofit organization whose mission is to promote effective financial education and counseling.
The Federal Reserve Bank also received EIFLE awards in 2015 and 2017. To see more award-winning economic education resources from the St. Louis Fed, visit stlouisfed.org/education/awards.
The St. Louis Fed's Econ Lowdown offers more than 400 lesson plans, podcasts, videos, readings, Power Point slides and SMARTboard activities that can be used in Pre-K through college classrooms to teach economics and personal finance.