At the Federal Reserve Bank of St. Louis, we have long tried to provide perspectives on whether the economic policies adopted in the past still serve us well today and whether recent developments at the frontier of research can be fruitfully applied to improve policy. This agenda has become especially important in the past few years, as the Federal Reserve and other central banks around the world have struggled to devise appropriate policy responses to the current macroeconomic situation.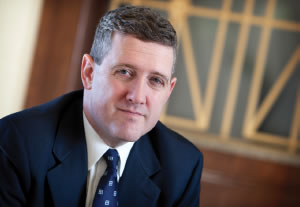 In polite economist society, there has long been a distinction between what is known as "frontier" research and what is sometimes called "policy" research. In my view, this has been and continues to be a false dichotomy. There is no such distinction: "Policy" and "frontier" research are two sides of the same coin. We need to understand both how fundamental mechanisms in the economy operate as well as how current data and policy measures can be interpreted in terms of fundamental theory.
In short, advanced economic theory has to be made more relevant for actual policy, and actual policy has to understand and embrace the sometimes difficult ideas advanced in the theoretical literature. The St. Louis Fed has long been a leader in supporting research at the intersection of economic theory and economic policy.
At our 2015 fall conference, we were fortunate to have an outstanding group of speakers, whose research is sure to expand our understanding of key contemporary issues in macroeconomics. The conference agenda included papers on monetary policy, the Chinese savings rate and wealth taxation, among other topics. The St. Louis Fed was proud to provide this forum for discussion and analysis of the leading issues of the day.
In addition to finding ways to connect the research world with the policy world, the St. Louis Fed strives to connect academic research with a nonacademic audience. Our goal is to explain in lay terms why the research is important, what implications it has for policy and what it means for people and the economy overall.
This volume brings the main findings of the research presented during the conference to a wider audience. We hope that you find the material informative and that it will serve as a resource on important macroeconomic and policy issues.
James Bullard
President and CEO
Federal Reserve Bank of St. Louis