Message from the Research Director
The Research division of the Federal Reserve Bank of St. Louis has long been renowned for its cutting-edge research, policy analysis and provision of economic information to the public. This tradition dates back to the 1960s, when Homer Jones was the Bank's research director. At that time, the St. Louis Fed took a very contrarian stance on how monetary policy should be conducted, and we backed that stance with top-flight economic research.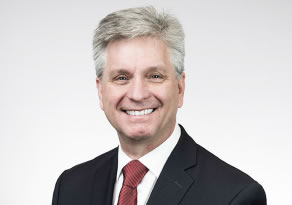 We have found that the best policy advice comes from economists who are at the frontier of economic thinking. Academic economists, by definition, work at that level. They are also vocal in their views about policy and are willing to criticize actions taken by the Federal Open Market Committee, the main policymaking body of the Federal Reserve System. To evaluate these academics' arguments and make use of good ideas and research for policy, the Fed has its own economists, who are also working at the frontier. A healthy competition of ideas allows the best ideas and policies to win in the end.
Academic research is valuable, because the thinking about economic issues is unrestricted. It is proactive in that it often focuses on interesting issues long before they come to the attention of policymakers.
Academic research is rigorously vetted before publication in peer-reviewed journals. It is forged in the fires of debate and criticism. Academic research also takes the form of program evaluation (economic autopsies) of major economic events. It can take years to analyze and understand what happened and what policies or regulations need to be changed.
At the St. Louis Fed, we continually look for ways to connect frontier research with policy. Our annual fall conference, which brings together leading academics and economists, does just that. The discussions that follow highlight some of the key contributions of the papers presented at the 2013 fall conference.
Christopher J. Waller
Senior Vice President and Research Director
Federal Reserve Bank of St. Louis