The Culture of a Top Workplace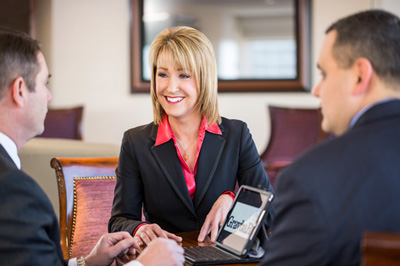 Culture is vital to the long-term success of any organization. A strong culture infuses employees with a sense of purpose that translates into a passion for serving their customers and communities.
As chair of the Federal Reserve Bank of St. Louis, I have been impressed by the culture that permeates this entire organization. The Bank's culture stems from its deeply held core values of diversity, inclusion, innovation, integrity, a commitment to the public interest, a focus on constituents and independence of views. Those who work with and for the St. Louis Fed already appreciate this positive workplace culture, so I was thrilled when the Bank earned external recognition as the No. 1 Top Workplace among large employers in St. Louis for 2016.
The Bank's core values not only define how work gets done every day, but also help to establish priorities, such as promoting economic education and financial literacy, the focus of this year's annual report. Educating people about the importance of making wise financial decisions is one way that the Bank fulfills its mission of building a healthy economy and promoting financial stability. While each individual may only make a small difference, the collective impact of our financial decisions has the power to influence the entire economy.
Each time my fellow directors and I interact with the St. Louis Fed's leaders, we learn more about how the Bank's culture and values drive the employees to make a positive difference. We see the results that each employee in St. Louis and the branch cities of Little Rock, Louisville and Memphis brings to his or her unique role. Collectively, the Bank's management and staff ensure that the economy of "Main Street" is taken into account in monetary policy decision-making.
The St. Louis Fed strives to create a workplace culture that brings out the best in each employee. This culture inspires employees to develop innovative ideas and solutions, while reinforcing the shared values that strengthen the entire team and produce lasting benefits to our community.

Kathleen M. Mazzarella
Chair of the Board of Directors
Federal Reserve Bank of St. Louis